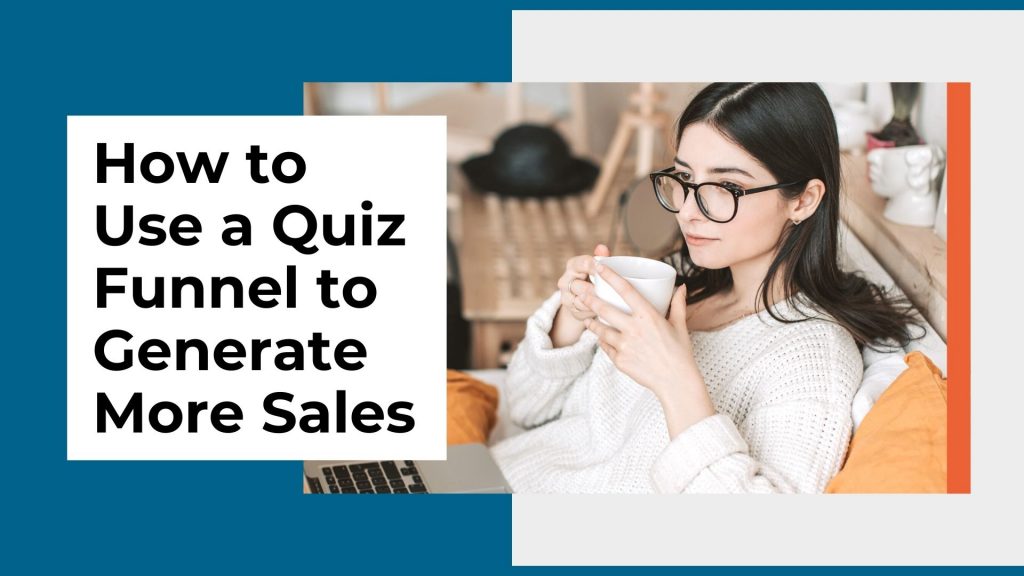 Effective marketing campaigns are based on an understanding of your customer. With comprehensive data sets, there is a higher chance that your campaign will be a success. That's simply because you know what exactly makes your potential customers tick.
Unfortunately, collecting this data is nowhere as easy as it may sound. But today some have different found ways how to collect data. For example, the use of QR codes, social media polls, quizzes, form surveys, and more.
This guide will discuss how to collect this data through a quiz funnel. The guide will provide a definition of a quiz funnel, and some practical tips you can use to create a relevant quiz funnel for your business.
What Is a Quiz Funnel
A sales funnel is a common analogy in marketing. It describes the buying process where a business takes a prospect through multiple steps until they become a loyal customer.
A quiz funnel works in pretty much the same way. Through a quiz, you gather information about your audience as they complete the quiz. At the end of the quiz, you use the data you gathered to push them down your funnel.
The end goal of your quiz funnel could be to get them to join your email list. With your prospect's email secured, you can now give them the results and start sending follow-up emails. Alternatively, you might use a quiz funnel to recommend a relevant product or service and generate a sale.
In summary, a quiz funnel uses multiple-choice quizzes to target an audience. By answering the questions, your prospects provide valuable insights about your audience that can benefit your company in so many ways.
What Are the Benefits of Using Quiz Funnels?
Your business will benefit hugely from a quiz funnel. However, this will only happen if you create effective quizzes and implement them correctly. You will learn how to do so in a moment, but first, here are the benefits you can expect from quiz funnels:
They increase engagement
Quizzes are fun and insightful. With a good set of questions, you will generate a lot of interest among your website visitors.
A quiz funnel helps you learn more about your audience. The information you gather allows you to create highly personalized emails that are relevant to your subscribers. Personalized content makes for great marketing material because it better addresses people's pain points and interests.
For example, imagine receiving emails about female clothing from a clothes store if you're a single male. You won't find that type of content useful or interesting. That's why 62% of marketers believe personalized content is an effective email marketing strategy, as reported by Business 2 Community.
So, your audience will not only open the emails, but they'll proceed to check out the products you're promoting. That means higher click-through rates and more sales.
The other benefit of a personalized newsletter is it reduces your unsubscribe rate. People are less likely to opt out of your email list when your emails resonate with their interests.
They make audience segmentation easier
Audience segmentation is a crucial part of any email marketing strategy.
You simply cannot run an email marketing campaign if you don't have key data points about your audience. Well, technically, you can, but the results will probably be awful.
A quiz funnel provides vast data that you can use to place your audience into different groups. The groups can be based on interests or demographics, among others.
With the segmentation done, you can now curate personalized emails to address every prospect's needs.
Here is the other thing: quiz funnels don't just work with new subscribers. You can create a set of quizzes right now and send them to your existing email list.
So, stop sending generic newsletters to your entire emailing list. Give them a quiz and use the answers to separate your audience into relevant groups. Then use a schedule maker to assign the groups to your marketers. That's how to target your leads more efficiently.
Now let's see how you can create an effective questionnaire.
How to Create a Relevant Quiz Funnel Questionnaire
The success of your quiz funnel will hugely depend on your questionnaire. Luckily, creating a functional questionnaire is a bit easy once you know what exactly you want to know.
Generally speaking, there are four types of questions you can ask to generate the information you want:
Goal Questions
These questions help you understand the ultimate goals of your audience. They can be short- or long-term goals.
The answers to goal questions give you an idea of what you can do to help your target audience achieve their objectives. The insights will help you pick the right products and services for your prospects.
That's exactly what The Ouai does on the eCommerce store:
The store asks a series of questions, and at the end, they generate the results showing your hair type. They then recommend multiple products that are perfect for your ultimate hair goals.
They also provide the option of saving the results. As you can guess, the audience has to supply an email address to get the results.
Background Questions
Background information covers everything from age, gender, and location to socioeconomic details. The information enriches your customer personas. It also informs key details in your marketing strategy.
For instance, if you're selling an online course, gather information about your audience's employment status. If someone says they are employed full-time, you can market a course that gives them skills on earning money passively.
That's precisely what Jenna Kutcher does:
She gathers multiple data points and uses them to recommend different types of online courses.
Budget Questions
Sometimes your email conversion rate is low because you are marketing products to people who can't afford them. That's why budget information is vital in marketing.
There are two main ways of collecting this data. The first is pretty straightforward. Simply ask your audience a question about their income or budget on a particular item. Then give answers in multiple brackets like what Neil Patel does:
These questions are not always effective, though. Money is a sensitive subject, so not a lot of people are willing to answer such questions. That's where the second approach comes in.
Ask a calculated question that can help you make an informed guess about a person's budget. For instance, you can ask where the person is currently getting a specific service or product from. It's a less sensitive question, but you can gauge someone's spending ability from the answers.
Segment your audience into different budget groups and market products that each group can afford. You can also promote discounts and offers of pricey products to the groups with a limited budget.
Problem Questions
Most people would argue that problem questions are the most important part of a quiz funnel. Rightfully so.
These questions allow you to identify the pain points of your audience. You can then promote products and services that address the specific issues.
The goal of a questionnaire is to gather as much information about the prospects as possible. However, you also don't want to subject your website visitors to a long boring questionnaire. They'll never complete it.
So, strike a decent balance to get the information you need without boring your visitors.
How to Arrange Your Questions
You've finally created your questions; how do you arrange them to get the best results?
Sadly, there is no one-size-fits-all answer here. The right combination will always vary depending on various factors.
Having said that, quiz funnel questionnaires generally take three approaches. One, they can start with background information before moving to specifics.
Two, you can start with a big goal question and follow it up with specific objectives and details.
The last option is to mix the questions. The technique can make your questionnaire more interesting hence boosting the completion rate.
Which of the three are you supposed to use?
Well, look at your objectives and pick a strategy that you believe is best for your business. Then, set SMART goals so you can track your targets against results. Of course, you're also free to experiment with different techniques. Just make sure there's a logical flow to the questions. You wouldn't want to confuse your audience.
Wrapping Up
Marketers can use questionnaires to help them understand their audience. An effective quiz funnel will generate interest among your audience and increase your email list. The funnel also allows you to segment your subscribers, and this facilitates a highly targeted marketing campaign. To streamline workflows and help facilitate your data gathering and synthesis, you could even use process automation.
To make your quizzes effective, though, you'll need to create relevant questions. You can have goal questions, budget questions, background questions, and problem questions. Just make sure all the questions align with your goals.
Finally, there's no hard and fast rule for assembling your questions. Just make sure that there's a logical flow to them so you don't confuse your audience.
The benefits of a quiz funnel are too compelling to ignore. It gives you more leads and generates more sales from the existing prospects. That's why you have to try it for your business. See how it will generate the data you need to take your marketing campaigns to the next level.
Bio
Owen Jones is the Senior Content Marketer at ZoomShift, an online schedule maker app. He is an experienced SaaS marketer, specializing in content marketing, CRO, and FB advertising. He likes to share his knowledge with others to help them increase results.