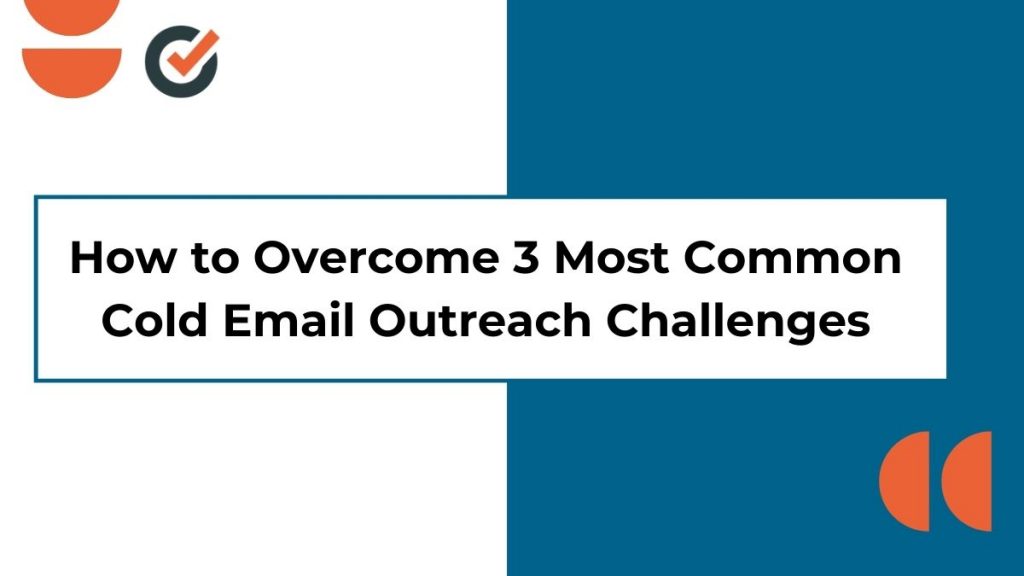 Cold outreach.
Even the phrase itself is enough to send shivers down many salespeople's spines and make their blood run cold (pun intended).
Nevertheless, this old-fashioned tactic is indispensable and even though you'll hear that many sales reps actually enjoy cold calling and sending email blasts to their prospects, I still think that no matter how skillful you are, you need to work your tail off to achieve some decent results.
Let's get one thing straight before we get deeper into this discussion: in 2019, the average unique open rate across all industries was 21.1%, while the average click-through rate was substantially more modest – 3.43%.
Of course, these numbers can be achieved only if you respect the Holy Trinity of marketing – targeting, segmentation, and positioning.
But more on all that later on.
The point is that you should be aware that cold outreach won't exactly do wonders when it comes to conversion rates, but if you know how to overcome the most common challenges of this strategy, you can expect to land a number of paying customers.
1. Personalization Plays an Important Role
Cold emailing someone for the first time feels like addressing a perfect stranger on the street, but it's even more complicated than that because it's devoid of some helpful body language, not to mention that you have to wait for a reaction (and sometimes there isn't any).
Still, many salespeople prefer this channel of communication because it gives them an opportunity to carefully craft their pitch and perform A/B testing.
However, email has another downside as campaigns are usually automated, and this means the risk of sending the same email copy to thousands of people.
What can you do to avoid sounding like an unsophisticated chatbot?
Segment your list
Sure, we all do that, but there are many creative ways to slice your database and approach your prospects from various angles.
The more different segments you have, the better your pitch will resonate with your audience.
So, you can slice your list based on geographical location (which is particularly important for brick-and-mortar businesses), age, gender, past purchases, industry, seniority level, buying frequency, or even how frequently they visit your website.
As you can see, there are lots of ways to spark your prospects' interest by showing that you actually know and understand them.
Research Your Prospects
The more you know about your prospects, the better.
OK, I'm not suggesting that you should stalk them on social media and be creepy, but there's nothing wrong with using all the available channels to find out more about them.
Now, if you have a huge contact database, it's virtually impossible, not to mention useless, to try and learn as much as possible about every single person in an attempt to get to know them better. But, you should definitely do it if it's worthwhile, that is, when you're contacting enterprise prospects or when you're trying to close a large deal.
In any other circumstances, you should simply use the data you collected through interactions with your prospects and that's at your disposal.
Autoklose allows you a high level of personalization by providing you with customizable email template sequences that you can tailor to fit each segment of your list.
You can choose from pre-made email template sequences for different business situations and industries, and streamline your campaign creation, but without sacrificing the quality of your outreach.
Humanize Your Outreach
When you're composing your copy, don't write as if you're addressing an entire segment of your audience.
Instead of that, always have one particular person in mind and write to them.
Another important thing is that you have to realize that your prospects are flesh and blood human beings, with their interests, problems, fears, and joys, and not an ATM machine that will spew out cash. Therefore, make sure that you treat them accordingly.
This means that you should respect their time by sending short, concise, conversational emails, and not some long-winded sales pitch.
Use a Personal "From" Name
This may seem like a tiny, irrelevant detail, but it can actually significantly improve your open rates.
Statistics show that people are more likely to open emails they receive from a real name than a company name. Ideally, your "From" name should match and be similar to your "From" address as that's the way to appear more genuine and trustworthy.
Also, try to avoid using free webmail addresses such as Gmail, Yahoo, or AOL, and instead of that opt for an email address registered with your organization's domain.
Finally, a no-reply address is like giving your audience a cold shoulder. It's important to provide them with a way to reach you when they need to, and a no-reply address is standoffish and frustrating, as it sends a message that you don't care enough about your prospects and their potential problems.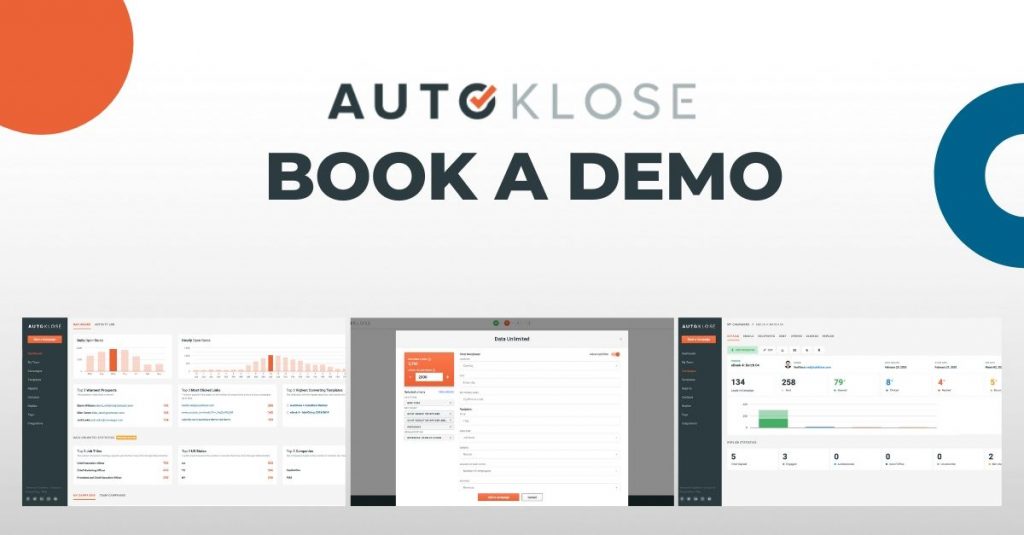 2. Staying Out of the Spam Folder
How many times have you checked your spam folder and found emails sent by legit, trustworthy companies and people?
More often than you expect, that's for sure.
So, how on earth does that happen?
We need to carefully examine this as otherwise, an email campaign that you spent a lot of time and money on, might not reach your target audience and all the relevant information might be lost on them.
First of all, it's important to start with the most common reasons for your emails' sad demise and descent into oblivion:
These programs scrutinize not only your subject lines but also the email body in search of spammy content. If they find traces of inappropriate content, off your emails go to the spam folder.
Spam Filters
The trouble is that you can't always guess whether a particular word is considered spam, which is why we built a free Email Spam Checker. This powerful tool will highlight all the words and phrases that trigger spam filters so that you can remove them from your copy.
Besides that, it will provide you with some useful closing tips and help you additionally improve your emails.
Recipients Themselves
Maybe you can find a way to bypass spam filters, but if recipients don't like your emails, you're practically doomed.
The fact that they have opted-in won't prevent them from clicking that "send to spam" button, and if a large number of people sends your message to spam, it will be a cue for email service providers that there's something fishy going on, and prompt them to classify your future messages as spam.
Luckily, you can overcome these two obstacles, but it requires a lot of testing and patience. Here are some rules that you have to follow if you want to have killer deliverability and open rates.
Provide an Opt-Out Link
The fact that someone once subscribed to your list doesn't mean that they can't change their mind.
Ensure that your recipients understand that they can unsubscribe anytime they want. Not only is this common decency, but it's also your legal obligation in many jurisdictions, and Canada, for example, has one of the harshest anti-spam regulations in the world – Canadian Anti-Spam Legislation.


Send Only Relevant Content and Offers
"Out of sight, out of mind" might be true, but base touching is one of the most annoying practices that will surely and efficiently identify you as a spammer.
Reach out to your audience only when and if you have something truly important to communicate and send them something that adds value.
That's why your targeting efforts have to be very precise.
Relevant and Descriptive Subject Lines
We've already discussed the importance of these introductory one-liners that have to immediately capture your recipient's attention.
Using misleading, deceptive, over-the-top subject lines, which contain bombastic and inflated words will bury your cold outreach attempts.
Bear in mind that many words trigger spam filters, so check them out before coming up with your subject lines for cold outreach. Satisfaction, miracle, million dollars, cash, and incredible deal are only some of them – again, use Autoklose's Email Spam checker.
Symbols such as $$$, or too many exclamation marks are also a big no-no.
And whatever you do, never use caps lock because it's like you're yelling at your prospects.
Don't Try to Sell
As contradictory as this may to the whole idea of email marketing, you should avoid trying to sell in your first email.
Introduce your company, say the reason for sending this email, and try to explain your prospects what's in there for them.
Include a call to action, preferably in the form of a meeting invitation, and according to some suggestions, your first email shouldn't be more than 5 sentences long.
Always Test
Before you spread your message, make sure to send your email to yourself first. Write a subject line and copy, and send this email to a Gmail address, as most people use it.
Apart from avoiding the spam folder, there's another factor that can affect your deliverability rate – the Promotions Tab.
Your goal is to have your email classified in the Primary tab, as that's how your prospects will consider opening it.
If you don't make it at the first attempt, change your subject line and tweak your email copy and try again. When the email you send yourself ends up in your Primary tab, it's ready for your target audience.

3. Crafting a Perfect Pitch
Did you know that only 25% of cold outreach emails are opened?
In order to beat these gloomy statistics, you need to have superb content. This is the most challenging part of the whole process.
Tell before you sell.
Yes, this is corny and repeated thousands of times, but it's the only way to get this right.
Writing the compelling copy that will tell a story and draw your prospects into this whole narrative is essential. Again, understanding your target audience is a must because you have to know how to address them and what tone to use. Let's examine some of the characteristics of a successful pitch.
Value Over Features
Many companies make the mistake of trying to impress their potential customers by stating the amazing features of their products and services in the first email.
This doesn't work because the first thing that your prospects will see when they open your email is you bragging about how good your product is.
You have to go the other way around and this means starting with the value they get if they select your product.
Basically, you need to describe your products through the benefits it offers to your prospects.
Mention some of your audience's pain points and swiftly proceed to offer them solutions. All this should be as simple and as easy, as you're dealing with busy people who want ASAP solutions.
Grab Their Attention
People are curious beings, and if you want them to read your emails you need to find a way to hook them. 
There are numerous tactics for this, and wit, humor, and pop references are always a great way to spark somebody's interest.
Of course, when it comes to humor you have to be aware that it can be tricky to make someone laugh without being offensive or insensitive. That's why you should avoid jokes that can be interpreted as racial, sexist, or ageist.
Remember, you're contacting someone for the first time and you don't actually know what can set them off, so simply stay within the realm of innocent and witty remarks.
Including an interesting stat, proverb, or information is an excellent icebreaker.
Finally, using humor is a great idea, but don't exaggerate and get carried away, and make sure not to overuse it.
Ask for Feedback
Since you'll be doing all the talking in this first email, encourage your prospects to provide you with some kind of feedback.
Ask them something and try to initiate conversation. You can also come up with interesting polls and quizzes, and engage your audience, learning something about them along the way.
You'll also score some brownie points on account of the fact that you have shown a sincere interest and that you care about your audience's opinion.
As you can see, although cold outreach can be complicated, there are tactics that you can use to overcome all these obstacles and acquire new customers.