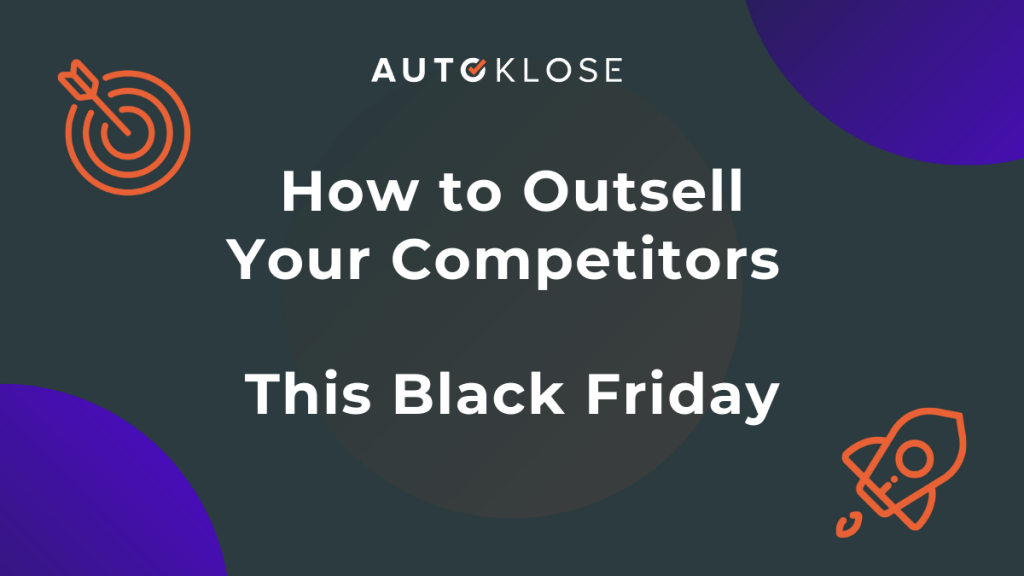 The world's biggest shopping spree is just around the corner.
In 2020 the Friday after Thanksgiving pulled in a record $9 billion in online sales, which was a 22% increase in comparison with the year before that.
Are you ready to tap into this huge sales opportunity?
Here are some clever tips and tricks to help you create an effective game plan and generate significant revenue during BFCM (Black Friday Cyber Monday.)
Try Flash Sales
It's a good idea to introduce an element of surprise and create a sense of urgency.
For example, you can make a QR code and have a discount throughout BFCM and give an additional 10% off on selected items for an hour every day while the promotion lasts. 
Or you can slash all the prices in your store by 50%.
These hourly deals will prompt your customers to come back and check your deals.
Although you should keep the exact deal under wraps until the promotion starts, the trick is to build excitement around it with the help of countdown timers, email marketing, and social media posts.
Automate your efforts
As this entire weekend will be extremely busy, you can tap into the power of automation in order to make sure that everything runs like clockwork.
By automating your flash sales email campaign, you won't have to worry whether your potential customers have forgotten about your upcoming promotion.
With Autoklose, you can create and schedule your entire campaign and be sure that every email will be delivered at the right time.
Start Early, End Late
At first, Black Friday used to be the main day for retailers to offer their best deals.
Then came Cyber Monday, so more and more businesses jumped at the opportunity to extend this shopping frenzy over the entire weekend.
Instead of pushing your customers to elbow their way to the products they want to buy at discounted prices, give them enough time to get everything they want.
Some companies take this to a whole new level and kick off their promotions as early as Thanksgiving Day and wrap things up in the last moments of Cyber Monday.
This way, you can catch the attention of your customers before your competitors and bag yourself some early-bird customers.
Offer Product Bundles
This great strategy works like a charm for the B2B industry.
By bundling similar, related, and complementary products together, you can sell and earn more than you would if you sold these items individually.
Even if you offer to your customers to purchase more than one product at a discounted price.
From your customers' point of view, it's more affordable to purchase bundles than individual items.
However, in order for this upselling approach to work, you need to know your audience well so that you can create winning product combinations.
Start by taking your ideal customer profile and buyer personas into consideration. If you're running an online store, analyze your existing customers purchasing behavior, spending habits, and items they frequently buy simultaneously.
This will give you a valuable insight into what combinations go well together. As a result, you'll reduce the probability of missing the mark and offering something that your customers don't actually need or want within the bundle.
Add Scheduled Pop-Ups
Your website can be transformed into an effective promotional platform for BCFM.
Most marketers use pop-ups on product and blog pages to collect emails.
So, why not make the most of them by creating and scheduling different pop-ups for the pages that get the most traffic?
That's how you'll capitalize on your best content and SEO efforts that bring you high-quality leads.
Now, since B2B companies have a significantly longer sales cycle than that's the case in the B2C industry, and you can't expect that you'll generate revenue during these couple of days like retail companies.
But, you can, for example, offer those who book a demo during the BFCM period a discount or premium features if they decide to purchase from you at a later time.
This delayed promotion can still be an interesting incentive that will give you an opportunity to showcase your product or service and ultimately sell it.
Re-Engage Dormant Leads
Black Friday is the time to check out your email list and try to re-engage your inactive leads, lost deals, and customers who left.
Analyze your data and come up with personalized offers for each one of them.
The thing is that you have nothing to lose since you've probably already written off these companies as potential buyers.
However, their situation might have changed in the meantime. Your product or service probably is richer for a couple of additional new features that can be used as fresh selling points.
Besides, they are already familiar with your solution and you can nudge them to take action using an incentive.
Simply filter all your contacts in Autoklose, identify the ones that stopped responding or opening your emails, verify their email addresses, and build a re-engagement campaign especially for them.
The verification part of the process is essential because you want to keep your list clean and updated in order to minimize the chances of being marked as a spammer.
Closing Words
Apart from going the extra mile to attract your customers and offering them irresistible, special deals, it's important to keep track of the performance of your marketing efforts, your sales, revenue, as well as costs. That way, you'll have some valuable data to help you plan and improve the next BFCM sales.