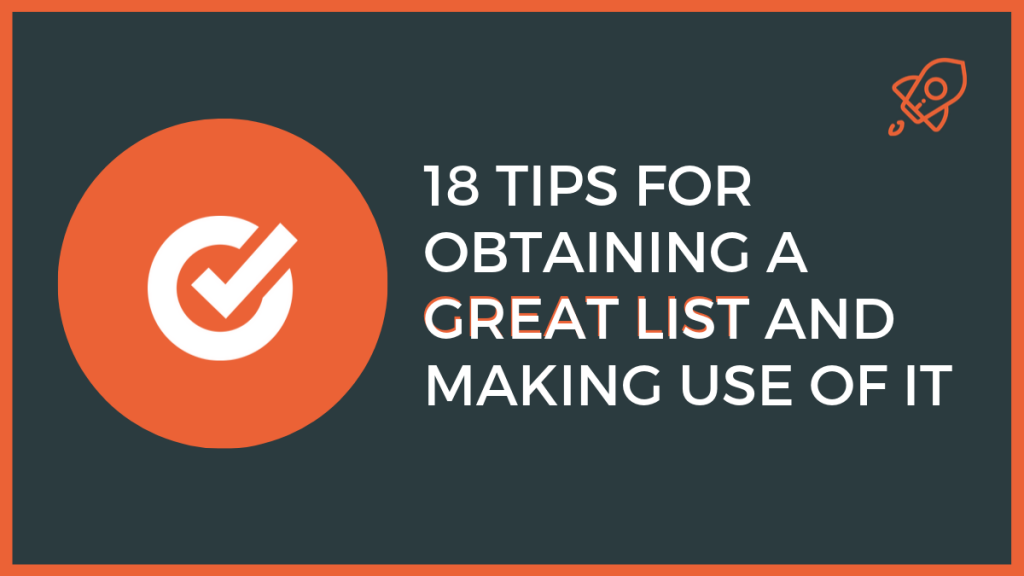 Fresh leads are the lifeblood of any business.
Moreover, according to the latest surveys, lead generation is still one of the top challenges for B2B marketers and salespeople, and this situation won't change for the next couple of years.
It's only logical that business owners and marketing managers make while trying to secure an influx of new, high-quality leads to their CRMs, but that usually doesn't go as planned.
Here are 18 mistakes that they make when thinking about updating their list and creating their marketing campaign. Often they don't know how much a list is really worth, how to avoid 'bad' data, and who to trust when purchasing their list.
These tips will give you an awesome foundation to ensure that you're putting your budget to good use and stop wasting valuable dollars on unsuccessful leads.
1. Buyers Purchase the Cheapest Lists to "Save" Money
…and end up wasting an exorbitant amount of time and energy emailing and calling contacts that are incorrect, un-vetted, or simply useless. You've put an incredible amount of passion, time, energy, and money into building your business, so think of your contacts as another investment. After all, your contacts are your sales, and your sales are your revenue.
Don't waste your valuable assets on useless data that doesn't help foster the growth and profitability of your life's work! Be mindful of the quality of the data you are purchasing or trading and ensure it works for you and your business. And remember that you're not rich enough to buy cheap lists!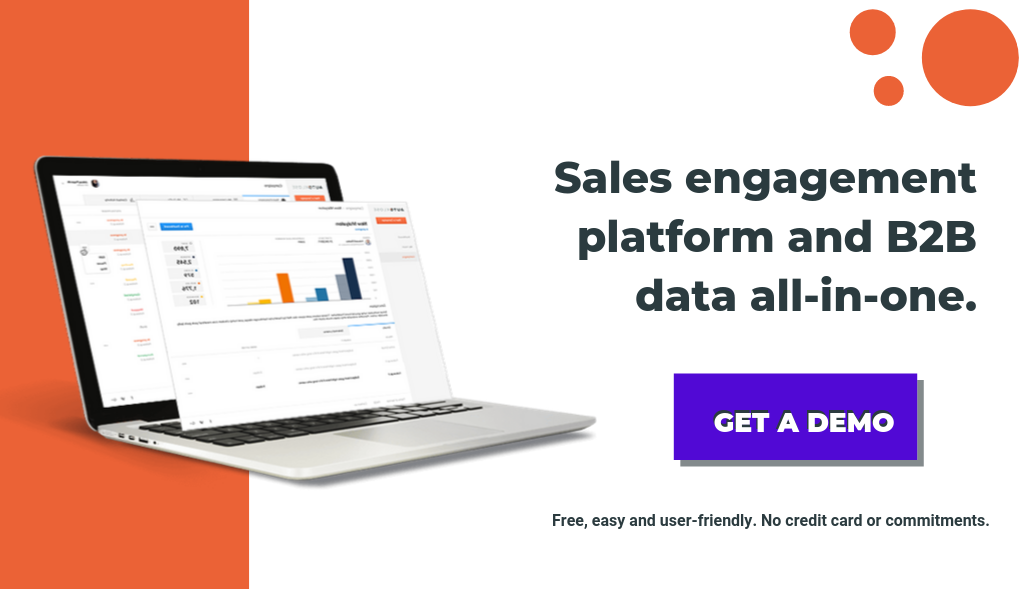 2. Buyers Don't – or Can't – Verify the Fields
Generally, individuals buying the lists do not – or cannot – check which fields are provided, making it much more difficult to trade the list to various providers. Similarly, it causes issues when trying to target a specific segment of the list, if that information is missing, but if the information is incorrect, you could be using your newly purchased list to target the wrong potential clients!
Needless to say, you might end up sending a perfectly tailored message to someone who couldn't care less about your offer. This wastes your time and money, and renders your entire campaign unsuccessful. Knowing the value of your data and being able to trust that it is complete and valid is crucial to your business and investments.

3. Business Owners Don't Always Know Their Target Market
Let's face it; some markets have data fields that are infinitely more important than others. Unfortunately, business owners don't always know what their particular target market is, how to search for it, or what information is important and what isn't. Some list/data providers make it nearly impossible to set up the correct search criteria, which lead to receiving only a portion of the contacts you really need to market too. This is exactly why it's important to purchase the most comprehensive and valid list, to ensure that you're getting the most return on your investment.

4. You've Bought the list, Now What?!
So, you purchase this new list, you're excited about it, and you're hoping it leads to a whole whack of customers, but – what exactly do you do with the list? You can use your new list for email marketing, direct marketing, cold calling, and even social media campaigns! By knowing the value of your list, you can really leverage your business and your contacts in a beneficial way.

5. Make Sure You Trust the List Provider!
When you make an investment of any kind, personally or for your business, you invest in something or someone you trust; buying a contact list should not be any different. Anyone can throw together a group of emails, and certainly some company names, and call it a client list – so how can you be sure? The important thing is to get references; does the company you're considering have clients? And can they attest to the value of the data they've received?
Don't be afraid to ask for references – any company who is legitimate and proud of their product would be happy to provide you with a few. So, basically, rely on social proof, customer testimonials, case studies, and online reviews. This way you can figure out whether the company you're doing business with and giving your money in exchange for contacts is reliable and trustworthy.
6. Ask For a Sample List
Many companies offer a free trial of their product or service so that their potential customers can see whether they like it as well as how valuable it is for their business. Always check the quality of the lists you have, and sample the lists you're interested in to ensure you're getting the greatest return on your investment. Contact lists change, particularly contacts that move, change jobs, retire, etc. Data decays at a dramatic speed, and a list that used to be squeaky clean a year ago, is probably riddled with different outdated fields.
So, cleaning your data frequently is important. Similarly, fraud threats, malware, conversion/delivery threats, and finally reputation threats can harm your database, so it's important to eliminate those threats and verify that your data is maintained and continues to be successful. So, if you want to ensure validity and see whether you can trust your list provider, ask for a sample to test. Any legitimate and successful list providing service will say yes to this requirement. Either via a 30 day, no obligation, trial of their service, or with a small list of contacts for you to check.
Purchasing a list is an investment for your business so make sure to ask for a sample from a provider that you aren't familiar with. Use that sample to test the fields, the email, or even just the person's LinkedIn, to ensure they are still at the listed position. This test can ensure that you're getting the right data for your company and your investment will be worth it.

7. Contact Lists – On Demand
We live in a society now where waiting is no longer in our vocabulary, when we want something, we want it now. Unfortunately, not every company has altered their product or service to cater to this new, speedy, way of life. As a business owner, you want to be able to find the contacts you need, and have access to them immediately. This is why you need to use a data service that has the specific criteria and the data to satisfy your query, so you can stop wasting time waiting and start using it to grow your business!
If you want relevant, high-quality data right away, Autoklose can offer you that. Our ready-to-use database is regularly updated and maintained, and it's packed with millions of high-quality leads from different industries. What's even better, you can use our advanced filters to find exactly the leads that are a perfect fit for your business or the current campaign, and in a split second, they will be added to your campaign.

8. Are You Wasting Time and Money Searching for Leads?
How do you structure your budget and company financials while getting the most for your dollar? Start by using your marketing budget to actually get in contact with potential clients rather than spending valuable time searching for them. By purchasing a clean, vetted, and validated, list of clients – with no duplication – you can decrease the time your employees spend finding the contacts and increase the time and energy they spend selling, pitching, and landing the deals to grow your business.

9. Don't Ignore the Analytics
Keeping track of your analytics is one of the most important ways to keep track of your investments – that way you can evaluate which ones are working and which ones aren't. Many business owners don't use analytics tools (such as Google Analytics) to get information on how their different contact lists are working for their marketing teams.
By simply keeping track of your ROI for all of your contact lists, you can start to pare down the fields, the contacts, and the list providers, to determine which ones work best for your business. With Autoklose, you don't have to worry about this part because all your email marketing efforts are recorded and you can keep track of them in real time. Moreover, it's possible to tweak and improve your campaigns if you notice that they're underperforming.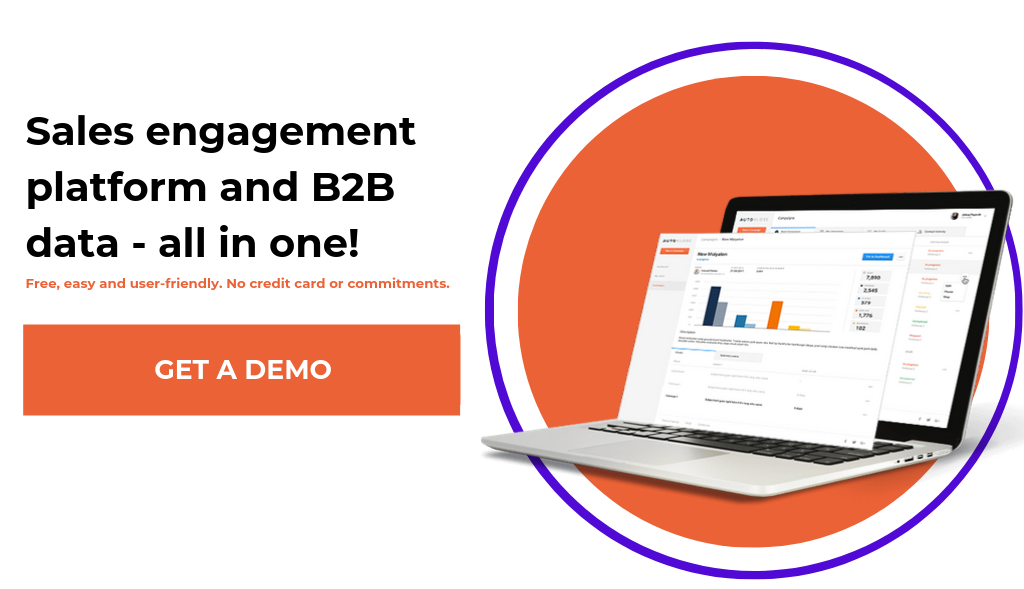 10. Manage Your Marketing Budget the Right Way
There are many ways to create and acquire contact lists. Some can prove to be much more efficient than others, and often business owners waste their valuable hours on inadequate and antiquated tools for acquiring lists. Similarly, there are countless wasted hours spent in many businesses with regard to emailing, calling and managing follow-ups within the marketing department.
By purchasing a valid, vetted contact list, you are decreasing the amount of time and money spent on your marketing investment, and increasing the opportunities for gaining new customers. Again, Autoklose not only provides you with access to a rapidly growing database full of B2B leads, but also helps you implement all that valuable data you acquire -feed it to our sales email automation platform, to build, schedule, and launch tailored and timely email campaigns and nurture all those leads into becoming your loyal customers.

11. Avoid the 'Bad' Lists
Unfortunately many business owners have been plagued with receiving a 'bad' list; perhaps the data was incomplete, invalid, or altogether useless. Although it feels like it, it's not the end of the world! You can return to the provider and share your concerns as a first step – give them the benefit of the doubt. If un-resolved, you can try to trade your contacts for cleaner, valid ones that will work for your business. Bad lists can amount to bad marketing, ineffective marketing, and lost sales – so it's important to know the validity of your list.

12. Follow the Law
Canada has an anti-spam legislation (CASL) came into effect July 1, 2014. It states that you need to have consent, identification, and an unsubscribe mechanism. If you don't, your business can be in trouble. These legalities were put in place to protect web users from spam. It's as simple as an opt-in box and an unsubscribe button for your list of contacts. It's important to comply with the legislation, and you can do that by starting with a valid and vetted contact list.

13. Duplicates Are Useless
Did you know that some of the data you purchase may be duplicates of contacts you already have? It's important to verify your sample and check your contacts to validate that the information you are receiving is valid, clean, and unique. Autoklose allows you to import your own list via a CSV file and connect your Salesforce account. You don't have to worry about potential duplicate contacts because they'll be synced properly.

14. Knowing Your Stats Will Increase Your ROI
Delivery statistics go hand-in-hand with analytics; they are another way to evaluate your return on investment (ROI) and ensure that you are not wasting your money on marketing avenues that simply aren't working. If you analyze your database periodically, you can understand the delivery/conversion rates and validate whether your data is still working for you.
For example, if your emails are bouncing back, perhaps that contact no longer works at that company, and you need to be careful because if you have a lot of hard bounces you can be marked as a spammer, which means that your emails will be automatically delivered to the spam folder so that your recipients won't even see them. Being blacklisted is another option that can have a significant impact on your marketing efforts, so make sure that your contact list is regularly maintained and updated.

15. Refresh Your Info For More Success!
If you have a contact list – one of the biggest questions is: how often should I refresh my list? My answer is, as often as possible. Many marketers and business owners don't like the idea of getting rid of stale and unresponsive leads, because that way their list will shrink significantly. But, that's not a bad thing at all. Having a smaller, but high-quality list is much better than allowing bad information to congest your CRM.

16. Use Contacts To Build Your Company
Have you ever been in a situation where you know you want to contact a company because your product or service would be perfect for them, but you are not 100% certain who the decision makers are? How do you contact those companies and how do you know who the right person is to speak to? By purchasing valid data that has been cleaned and vetted, you can get directly to the source, saving money and time and ensuring you get the results you need every time. No more unanswered voicemails or emails lost in cyberspace, because you can reach out to the right people.

17. Know What Your List is Worth
Buying a list is always tricky, many business owners don't really know what the cost of purchasing the list includes – what exactly are you paying for? Some providers will tack on auxiliary costs such as search fees, cleaning fees and maintenance fees. When dealing with a legitimate and successful provider, these costs are standard list services and should not be an additional charge to your business. The initial cost is reflective of the quality of data you're receiving – so invest in a provider you trust! With Autoklose, what you see is what you get. There's no misleading fine print. Once you subscribe for our DataUnlimited feature, you can use it with no additional costs.

18. Don't Forget to Segment Your List
Having high-quality, verified contacts is a must, but it's not a guarantee that your campaigns will be successful. Namely, even though they're interested in your offer, your leads have different interests, pain points, and goals, which is why you need to reach out to them with a tailored message that will resonate with them. In order to do that, you have to segment your list based on your contacts' different characteristics. That way, you'll be able to craft tailored, personalized campaigns that will speak to them on a personal level and attract their attention.
As you can see, having a good, regularly updated list is essential for the growth of your business. These tips can help you build a relevant list and make your business thrive.