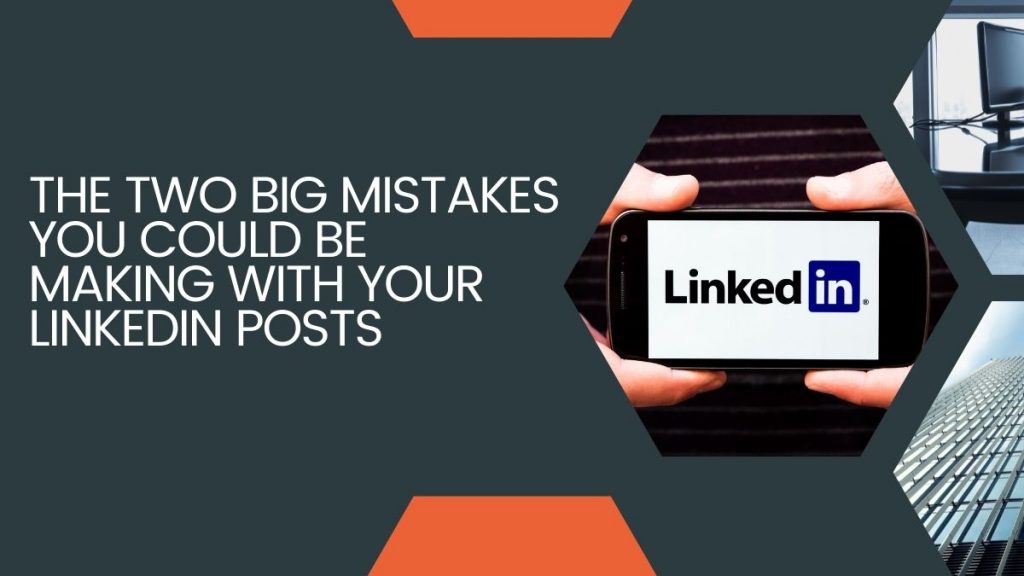 LinkedIn isn't just a place to house your evolving resume — it's a 24/7 engagement opportunity. However, it's easy to inadvertently post content that turns your ideal buyer away.
Nurturing leads on LinkedIn is a long-term game, and winning it is about knowing which content-based plays to run.
Alex Boyd, Founder and CEO of RevenueZen, has perfected a process for successfully interacting with prospects on the most popular professional social network.
As a guest on Autoklose's "The Ultimate Guide to Appointment Setting" webinar and an episode of the 0 to 5 Million Podcast, Alex discusses:
The criteria your LinkedIn contacts must meet before they convert
Two types of posts to avoid if you're mining LinkedIn for leads
How to creatively use teaser content to generate organic engagement
Why you're probably pushing your prospects too hard — and why you don't have to
The lifetime value of a LinkedIn lead
Compared with other lead sources, LinkedIn doesn't stand out tremendously in terms of close rate, based on Alex's data. But the leads he does get from the platform are highly qualified.
"I book appointments that are very likely to close, with a huge lifetime value bigger than any other source," he says.
Why is LinkedIn such a powerful qualifier?
The leads you might get through the social network are warmer than those who come from a website form or ad, for example, because they've been seeing your content consistently. Social networks offer an opportunity for daily professional touchpoints, and LinkedIn in particular is a go-to source for B2B leads. Utilizing automation tools like LinkedHelper can significantly enhance the effectiveness of LinkedIn by streamlining the process of engaging with your audience and automating various tasks such as connection requests, personalized messages, and profile visits.
When a lead has been following your (relevant) posts for some time, the discovery phase is essentially complete before they reach out.
It's Marketing 101: People get used to your name and, eventually, start seeing you as the authority whenever they think of a topic closely related to what you share. You could almost say they qualify themselves just by reading your content over and over.
Because of this long-term nurturing, "They close better, the sales cycle is easier, they come in with more knowledge, and it's just an easy sell," Alex points out.
Warm up your leads with the right kinds of posts
To follow in his shoes, you have to make those touchpoints count. He recommends posting content that demonstrates how trustworthy, likable, and entertaining you are — not just the trite industry knowledge and motivational quotes they'll see everywhere else.
A lead has to know who you are and how you think — not just what you're selling.
If you only post promotional content, you won't hit upon the all-important first part of that equation. And if you're worried that posting more trust-building content won't help prospects understand what you're selling?
Alex sums it up: "You'd rather have people know and trust you than know what you do."
Two costly LinkedIn content mistakes
Knowing what you should post is easier when you know what you shouldn't. Alex sees sales industry colleagues committing some big errors on LinkedIn — two in particular.
Mistake #1: Stating the obvious
You might attract some temporary buzz, but you won't draw quality leads by joining the crowd and posting generic, overused phrases like "Content is king." Implying that your ideal customer doesn't know something that everyone in their industry knows can lead you down a slippery slope.
"The engagement on a post that's very basic is unlikely to be of high quality or move people's mindsets," says Alex.
The goal is not to go viral, but to reach the right people, and that takes creativity and time. Think long-term and seek engagement that matters. It's the old "quality over quantity" advice.
If you're still tempted to post the easy stuff, ponder Alex's question: "Are the people who engage with you doing so substantively?"
If not, it's time to change tack.
A thoughtful comment from one powerful decision-maker holds more meaning than a thousand likes from people who see your post in passing but don't intend, or have the authority to, purchase from you.
Mistake #2: Using confusing or meaningless jargon
Alex emphasizes the importance of meeting your audience where they are, which means giving them content that resonates. In other words, direct and actionable posts.
For example, instead of saying "Dive deep into an SEO strategy," try: "Focus on low-volume, top-of-funnel keywords."
When you give clear, specific advice, you invite discussion in the comments section and create an opportunity to engage.
Another way to avoid general statements is to share case studies. When Alex does this, he talks about the results as though he were in a coffee shop telling the story to a friend. Consequently, he sees the highest conversion rate from these posts — via DMs, comments, or mutual connections reaching out.
Drive engagement with polls
It's important to remember that a purposeful approach to LinkedIn can be part of your company's greater content strategy.
Just as you would use business social accounts to generate engagement with potential buyers, you can use polls and conversation starters on your personal LinkedIn feed to learn more about your connections.
That doesn't mean asking them what they like to eat for breakfast. Questions like that won't spur relevant conversation.
Instead, Alex suggests asking about something everyone in your industry has an opinion on, e.g., "Which version of Salesforce do you prefer: Classic or Lightning?"
A good poll asks about something tangential to your product or service but doesn't present an obvious pitch-style question.
When the responses roll in, you can engage in the comments, but don't come on too strong. Even if people have participated in your poll, they're not taking it too seriously — so it'll look weird if you do.
Keep it light
Not taking things too seriously — or moving too quickly — is a theme of Alex's advice.
There's no need to push a sale with people to whom you offer real value. Talk to your best leads now, and exercise patience until your most aligned LinkedIn connections come around (because they will!).
"You can't make somebody want what you offer. All you can do is be the first person they turn to when they need somebody who does that," says Alex.
This is based on a conversation from The 0 to 5 Million Podcast, featuring founders, CEOs and revenue leaders from businesses between 0 and 5 million in ARR. Subscribe to future episodes to find out how they did it.