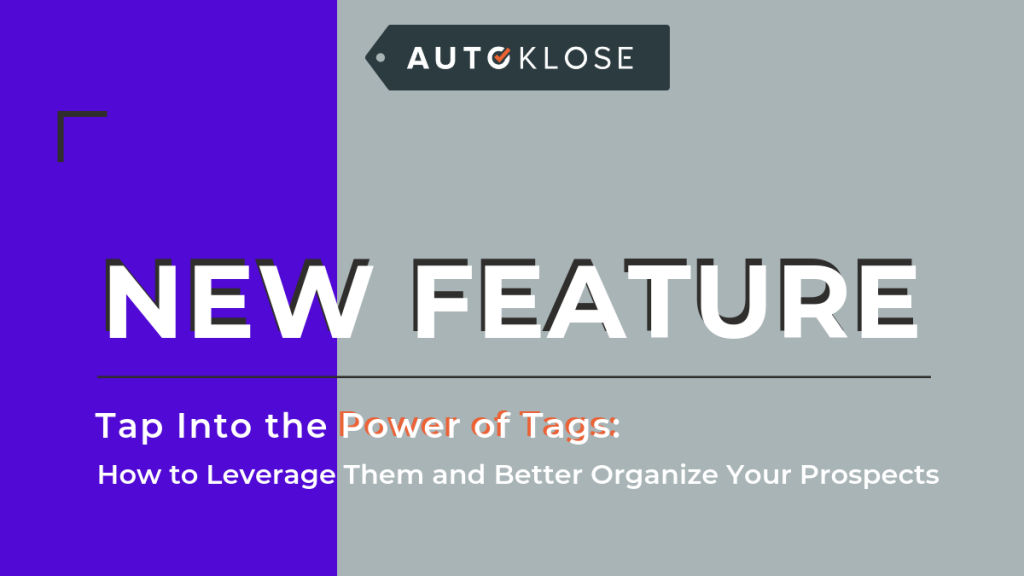 🚀 Autoklose 🚀 has just introduced a new super useful feature called Tagging that will help you organize tags!
If you're using Gmail, and you probably are, then you should be familiar with this concept. Labels in Gmail allow you to organize your contacts by applying attributes or keywords to them.
As of now, you can do something similar on our platform, that is Tag your prospects so that you can categorize, find, and access them more easily, thus streamlining your workflow, boosting your team's efficiency, and making more informed decisions.
What Are Tags and How to Use Them?
As we've said, Tags are different labels that you can apply to your contacts.
What's great is that you can add Tags based on different information you have about every contact – their roles, timezones, funnel stage, specialization, lead source, you name it.
In other words, you can easily create and customize Tags and share them with all your team members.
To additionally help you with the Tagging process, we also introduced a 16-color palette that you can use so that you can highlight each tag in a different color and even create different coloring schemes for the Manager and Team Member accounts.
For example, you can create the "New subscribers" Tag and target them with a specific email campaign sequence which will keep them engaged.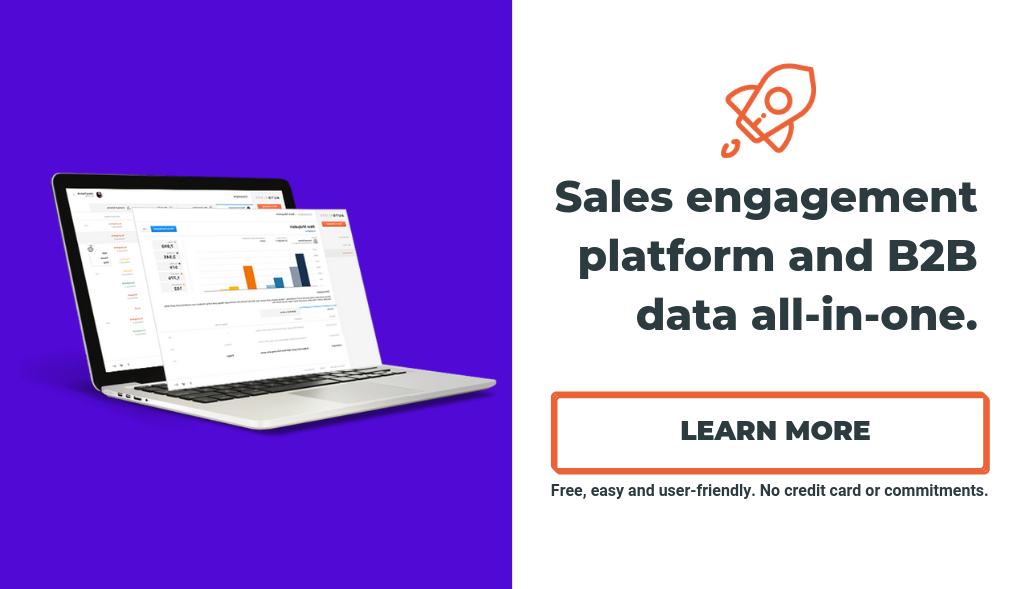 How to Create and Apply Tags?
There are several different ways to create Tags and apply them.
1. From the Tags tab. This way you predefine a Tag that can be later added to your contacts. Simply click on the Tags tab, pick a name and color, and add it.
2. From the Contacts tab. This procedure allows you to create a Tag and apply it to both the existing contacts, as well as the new contacts upon manually adding them or importing them via a .CSV file.
3. From the Campaign Recipients section. This way you can create and apply a Tag for particular recipients of a campaign and additionally segment and target them with your outreach. If you're using our Data Unlimited feature, this functionality can be very useful as you can create and apply Tags while you're importing contacts from the database.
The bulk-tagging functionality also exists, meaning that you can apply a predefined Tag to all your selected contacts at once. So, if you want to tag only a couple of people, you can do that from the Contacts tab by selecting each of them individually, but it's useful to know that you can also tag contacts in bulk.

How to View and Manage Tags?
The Tags tab allows you to view a complete list of your Tags that both you and your team created and see the number of tags each contact is applied to.
It's possible to apply different Tags to the same contact, and if you can see them from the Contacts tab in the Tags column.
Although you can create and apply/remove tags in different ways in Autoklose, the Tags tab allows you to manage all your team's tags in one place. You can create or delete tags, edit each tag, and highlight your tags with one out of 16 colors from our color palette.
Autoklose's Tagging feature is particularly helpful as it centralizes the Tag management and allows Team Managers to have full control over the Tags their team members create and use. They can search, view, and delete Tags used throughout the Autoklose platform from their dashboard.
We hope that this new feature will help you target and reach out to your prospects in a much better and more personalized manner and thus klose more deals.