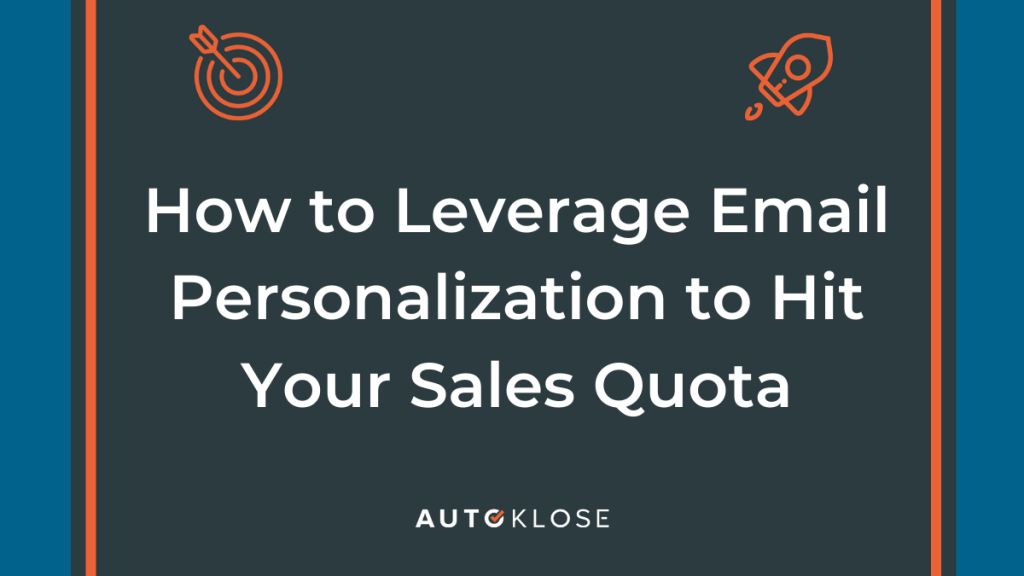 Email has survived the emergence of different communication channels and throughout decades and is still going strong.
The secret of its longevity lies in the fact that it constantly evolves and adjusts to the needs of people who use it.
Remember that this strategy made it through the spammy 2000s, during which an explosion of unsolicited, pushy email messages threatened to completely obliterate it. However, these bad practices changed and morphed too meaning that they became more sneaky.
In other words, you can be flagged as a spammer if you're not careful.
Personalization is that magic ingredient that can turn your emails into a powerful tool for building relationships with your recipients and even hitting your sales quota.
Especially when we're talking about cold email outreach, which is a pretty challenging tactic. Many salespeople dread the idea of coming up with a message and sending it to a bunch of people with whom they have never had any interaction before.
But, the truth is that, even though I understand how frustrating it is to reach out to your prospects and be faced with complete silence, cold email outreach can be very effective when it comes to crushing your sales numbers.
Let's see how to tap into the power of email personalization and achieve your goals. 
Cold Emails vs Personalized Cold Emails
If you've ever used cold emails, then you probably know that many of them heavily rely on rigid and generic templates, that sound as if a robot composed them (sometimes, that might be the case if we bear in mind that AI-powered machines can produce text these days), sent out to a number of recipients unselectively.
The idea behind this basic tactic is that at least someone out of, say, 1,000 recipients will decide to open that email, read it, and decide to click on the CTA.
It's important to say that the main problem of such mass emails is that the sender doesn't know almost anything about their target audience, apart from their email address, name, and company. So, what we have here is a complete lack of research and exploration.
And that shows, as there's nothing relatable in such emails that will resonate with recipients, and as a result, get them to open the message and act on it.
However, this is a purely aleatoric approach – the recipient simply relies on a chance and hopes for the best. No wonder that delivery, open, click, and response rates of these bland cold emails are low.
On the other hand, personalized cold email is an entirely different story as it's the result of detailed and comprehensive research which further allows for creating messages that will engage recipients and encourage conversations.
With personalized emails, it's possible to establish and build meaningful relationships with recipients, and convert them into paying customers.
Most importantly, personalization makes sure that every lead you generate is genuinely interested in your product and service, thus filtering out bad leads.
Here are some methods that you can use to personalize your email outreach.

Get to Know Your Prospects
Okay, I know that you've heard this way too many times, but I can't stress enough how this first step is crucial for the success of your personalization efforts.
Even if you're trying to pitch your product to an audience of CEOs who run companies that could highly benefit from using it, you should be aware that these CEOs have different interests, use different languages, belong to different cohorts, like different sports, live in different cities, and have completely different backgrounds and education.
It's only logical to assume that you should speak to each and every one of them in their own language and use all the above-mentioned information to spark their interest and capture their attention.
It's much easier to use a topic familiar to them as an ice breaker and show them that you took the time to research their needs before reaching out. And it's also a sign that you haven't sent that same message to hundreds of other people.
Use social media, their company website, and anything you think of in order to learn more about your prospects and tailor your email message based on them.
As this can be a highly time-consuming and demanding process, use it only for acquiring high-value customers.
Otherwise, when you're automating your email outreach, resort to creating your ideal customer profile and buyer personas, as these procedures will give you an insight into particular segments of your audience and allow you to personalize your messages.
Go Beyond the First Name
Dale Carnegie said that "A person's name is to him or her the sweetest and most important sound in any language."
So, it's crucial to use your prospect's first name when you're reaching out to them.
But, that won't do if you want to really personalize your outreach properly.
Use some other relevant information about your prospects in order to establish rapport.
One of the best ways to do so is by providing some useful advice that your prospects will benefit from.
For example, as Autoklose is a sales automation platform that helps salespeople, marketers, job seekers, job recruiters, and SEO professionals among many others, with their email outreach, we usually offer different tips on how to create a successful email outreach campaign, how to prevent their emails from ending up in spam folders, or how to craft the best networking email subject lines.
We constantly research what our customers' main pain points are by asking them for feedback, and use that information to create valuable resources which we later share with your prospects.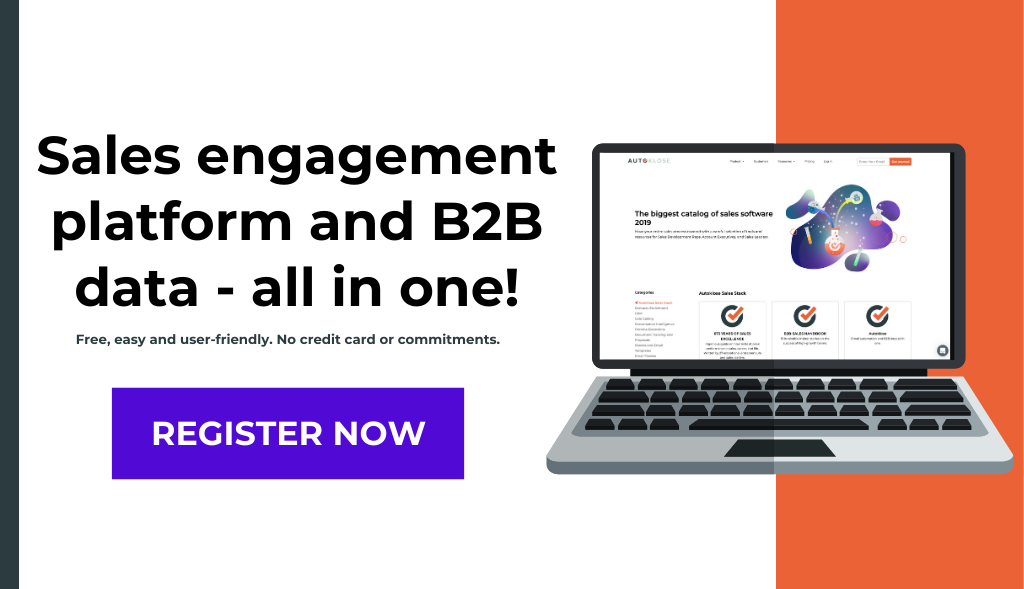 Tailor Your Offer
Even if you sell just one service or product, you should be aware that people use it for different purposes and prefer certain features over others.
By understanding the exact needs of every segment of your audience, you'll be able to personalize your offer and highlight certain features and solutions that they are interesting to them.
For example, there's no need to offer a premium plan with a number of seats to a small company with up to 5 employees. When you send an email with a general offer that doesn't emphasize how a particular recipient will benefit from it, you practically lose an opportunity to hit the sweet spot and capture their attention.
This becomes even more important when you use automation (which you most definitely should!) because it's easy to fall into the trap of dehumanizing your efforts.
Again, when we want to offer Autoklose to different segments of our target audience, we won't send the very same offer and list of benefits to salespeople and SEO professionals – we take time to figure out what each of these groups needs from our platform, and prepare offers that they will be most likely to accept.
Don't Neglect Your Signature and CTA
Every element of your email needs to be personalized if you want to draw your recipients closer to saying yes and accepting your offer.
When it comes to crafting a call-to-action, we've already discussed the basics of this task, but it's worth repeating that the worst thing you can do is not having a CTA at all.
Now, when it comes to personalization, which will make your CTA perform better by 200%, you can use different tactics.
For example, if you want to send a useful blog post, your CTAs should differ based on your prospects' stage in the buyer's journey – visitors, who aren't still ready to buy should be invited to "Subscribe for our blog", those who have already subscribed can be asked to "Book a demo" or "Start a trial", while those who have had numerous touchpoints with your brand can get a much straightforward CTA prompting them to "Make a purchase."
Similarly, your email signature doesn't have to be boring.
You can experiment with it and include some personal details and interests that your audience will find appealing, and that will help you come off as more approachable. Just make sure that you don't offend or alienate anyone in your audience.
The same goes for humor and jokes – if you really know what your audience is into, you can adjust your signature so that it reflects your mutual sense of humor and interests.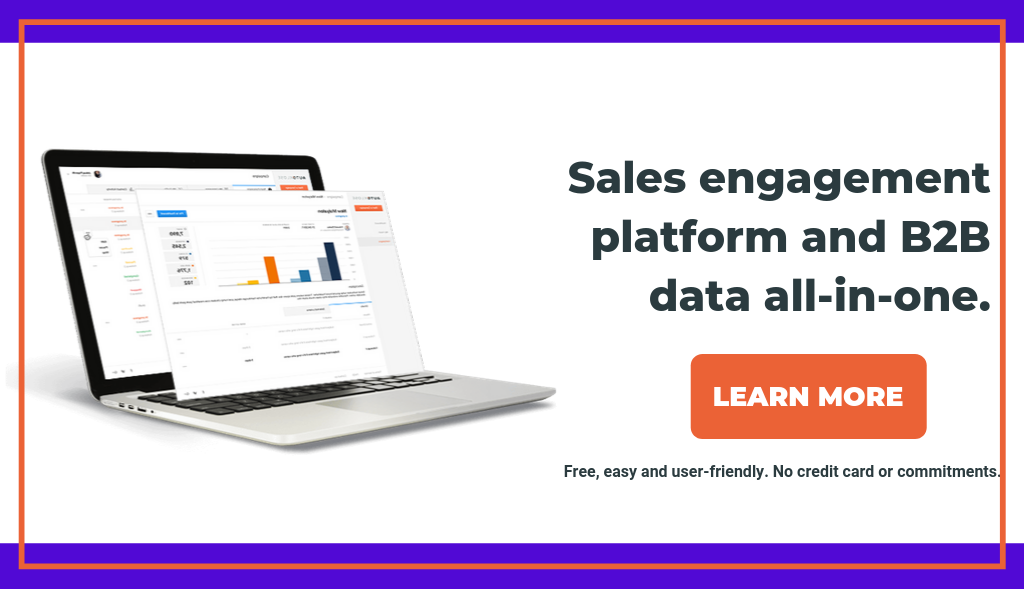 Mind the Timing
Knowing your prospects means being aware when they're most likely to open your message, so the timing plays an important part in the process.
So, it's a good idea to use both the industry and your own data when you're scheduling your campaigns.
With Autoklose, you don't have to worry whether you'll remember to send your emails at the right time – you can schedule entire campaigns in advance and stop thinking about it.
We also account for time zones, meaning that you don't have to worry whether your email will be delivered to your prospects at midnight or at 5 a.m.
Of course, the trick is to keep track of how your campaigns are performing and identify the best sending times for future reference.
As you can see, email outreach isn't exactly rocket science, but it does require a lot of researching and learning about your prospects. As for the automation part, we can take over while you fine-tune personalization.