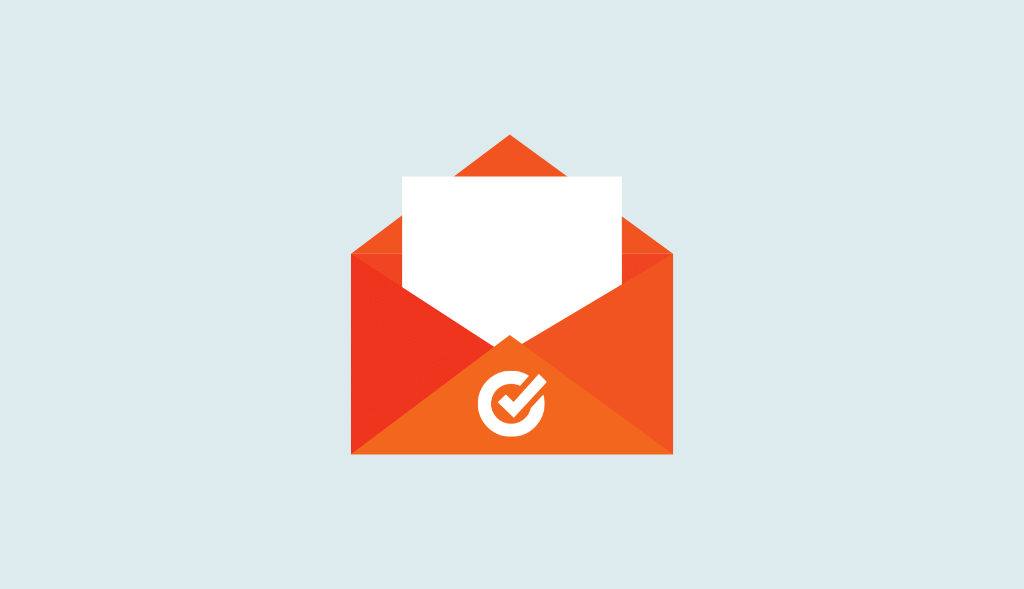 Everyone can send an email, but not everyone knows how to send an effective email. For an email to be effective and drive desired results we must make it personal, relevant, timely, and enticing.

Email is still the most preferred method of communication, both in business and in marketing. Researchers found that the large majority of U.S. adults (72%) prefer communication with companies to be through email.

But the process of sending an email is more than just learning how to make an email account, slapping some words together and hitting the send button. Communicating with other people works best when we approach the conversation sincerely and honestly, when we communicate our message clearly and when we emphatically connect with the other party.

In this post we'll go through some important steps we need to take to ensure our communication via email will reach its full potential. These steps will help you learn how to send emails that will not just get opened but will also prompt the desired action from the person on the other side.

In short, when writing an email make sure to :
Define a clear email objective
Choose the right address and personalize every email element
Write a compelling subject line
Make your email clear and concise
Elicit feedback
Proofread before you hit send
Time your email right
Okay, let us now dive into more detail about each of these steps.
1. Define a Clear Email Objective
If you want to take a strategic approach to your email campaigns, or even to a single outreach email, good planning is fundamental. Understanding what is it that you wish to achieve with your email is the first step in creating a desired message. Depending on your goals, your email structure and formality may vary.

For example:
For finding new customers, emails should be descriptive and engaging.
For networking, emails should be friendly and sincere.
For marketing campaigns, emails should spark curiosity and drive action.
For sharing a story with the press, emails should be informative and clear.
For ramping up sales, emails should show off the new product, features, or deals.
For connecting with investors, emails should contain facts and projections.
For guest blogging inquiry, emails should be highly personalized.
Defining a clear objective of your email will give you a framework within which you can later proceed to structure your message the right way. It's a precursor to all other things which make an effective email.
2. Choose the Right Address and Personalize Your Email
Make sure that the person you are reaching out to is in the position to help you with your inquiry, or is someone who will be interested in what you have to offer.

Did you know that 57% of email recipients will think that an email is spam if it isn't relevant to their needs, even if they are familiar with the sender?

To avoid being thrown in the junk folder, always introduce an element of personalization into the subject line and email body. Make sure you use the right name and title of the person you are contacting, mention where you know them from, something about their work, or an opinion they shared. Small things like that can significantly increase your email open and response rates.

Even when you're using Autoklose email sequence templates for larger email campaigns, take the time to insert the right name for every recipient you're sending an email to. That extra time you spend on personalization will pay off later on when you start receiving positive responses.
3. Write a Compelling Subject Line
Subject lines often prove to be more important than the email body. With the right subject line, directed at the right person, chances of getting your message through will skyrocket. As a matter of fact, 33% of email recipients open an email based on the subject lines alone.

To make your subject lines more compelling, make sure to:
Make them personal – addressing the recipient by name and personalizing subject lines can boost response rates by 30.5 %.
Make them descriptive – let the recipient know from the subject line what your email is about. The same research says that longer subject lines have about a 25% higher average response rate. But don't go too crazy with this. Somewhere between 4 and 7 words should be optimal.
4. Make Your Email Clear and Concise
As people rely more and more on their smartphones for emailing, long emails with large chunks of text can be tiring to read and comprehend. This is why you should communicate your message in a clear and concise manner.

Three main elements which your emails need to have is information about:
who you are
what you're offering
the action you want the recipient to take
Most people, especially business people, don't have the time to bother with reading discursive and lengthy emails. That's why you should always aim to make your message easy to consume. As some research suggests, there is a clear correlation between word count and response rates. The sweet spot for email length is said to be in the range between 50 and 125 words.

The same research also confirmed that concise emails have the best chance of getting a response. It turns out that emails written at a 3rd-grade reading level are 36% more successful than emails written at a college reading level.

The conclusion here is to make it easy for people to skim through your email and immediately understand the gist of it without having to think too much about what they've just read.
5. Elicit Feedback
Whether you are sending a blogger outreach email or making a complaint, you expect some kind of feedback. There are a few things you can include in your email which should boost response rates. These are:
Using their name more than once – addressing someone by their name multiple times makes them feel more important. We become more engaged and trusting when we see that our name appears throughout the message, and thus more likely to reply.
Include digits and statistics – it's been shown in one study that writing numbers as numerals can stop eyes wandering in online readers. Also, using statistics will make you appear more credible and trustworthy when making a point or giving someone a reason to trust you.
Use because – a study done by one Harvard professor reached the conclusion that people are more willing to comply with a request if you use the word "because" and give them a reason why. It doesn't even always have to be a good reason, because our brains are just wired that way.
Give them social proof – mentioning some of your big-name clients or the number of customers satisfied with your products or services can make others more receptive to your ideas and requests.
6. Proofread Before You Hit Send
If your email has multiple typos and clunky sentences it can be perceived as a lack of respect for the person you are writing to.

Always read your email a couple of times before hitting the send button. Use that time not only to look for typos but to also make sure your message is clear, the name of the recipient is correctly written, that you entered a correct email address, as well as to fact-check your message.

A small blunder can hurt your image and your business, and that's why being hasty just isn't worth the risk.
7. Time Your Email Right
The time of the day or the day itself can have a significant impact on your email response rates. In most cases, Friday afternoons and weekends are usually worst for getting email responses. In contrast, data has shown that the best day for sending an email is Thursday. But generally, all weekdays from Monday to Friday are fine.

Check your contact's local time and send emails only at the appropriate time of the day. That means avoiding dinner time or late evenings. Several studies have shown that 11 AM local time is probably the best time to send an email and get a response.
—
By following these simple steps, you should be able to send effective emails that will get opened, convey the intended message, and draw a response.

Is there a specific thing you do that make your emails effective and captivating? Let us know down in the comments.