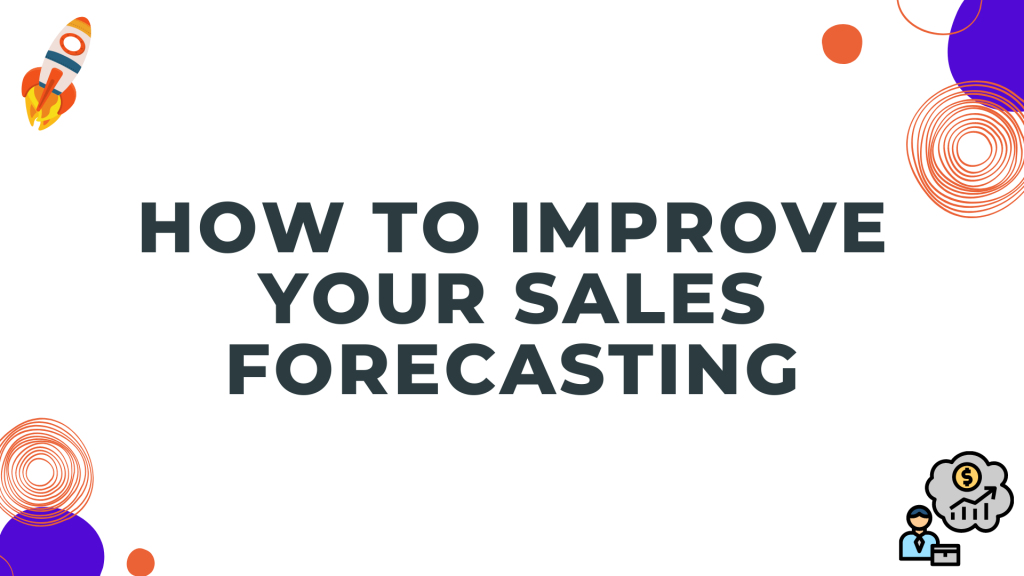 Your entire business management strategy heavily relies on the accuracy of your sales forecasting.
To be more precise, there's no informed decision-making without accurate sales forecasts, which means that a number of critical processes, including setting goals, investing, hiring, budgeting, and prospecting, to name just a few, are at risk if your sales forecasting strategy is no more than a shot in the dark.
However, it would be unfair to underestimate how challenging this task is, especially in times of crisis, when sales teams are under a great deal of pressure to hit their quotas.
Besides, sales forecasting is affected by many different variables such as customer trends, economic factors, product changes, industry changes, or competitors' actions, all of which can lead to a certain degree of inaccuracy. Some estimates say that only 1 out of 4 deals result in closing as predicted. Even worse, only 1% of organizations achieve 90% forecasting accuracy a month in advance.
But, you don't have to accept this as a given and come to terms with the fact that your sales forecasting is pure guesswork.
In this blog post, we'll discuss some effective tactics for improving your sales forecasting.
Sales Forecasting Methods
We can categorize sales forecasting methods into two groups – quantitative and qualitative.
A quantitative approach can be used when companies have historical data available in their CRMs. What's important to bear in mind is that dirty data can reduce the effectiveness of this approach to throwing darts in the dark.
The most commonly used quantitative forecasting methods are time series analysis and using market research data.
Qualitative sales forecasting methods, on the other hand, are mainly based on the opinions, judgments, and experience of industry experts. It's the go-to tactic for new companies that don't have access to historical data.
Some of the most popular qualitative sales forecasting methods include the expert opinion method, Delphi technique, brainstorming, and the survey of buyers' expectations.
Set Up a Sales Process
First things first.
If you don't have an established sales process, meaning that all your sales reps are using the same stages and steps when they're selling, it will be very hard to identify the right opportunities and make sales projections.
Only a properly structured and mapped sales process will allow you to collect accurate data and analyze it. When the same sales process is used across your sales team, it's possible to compare opportunities, leads, and prospects and understand what tactics and activities work when it comes to lead nurturing and qualification.
It's essential for all the members of your sales team to follow this standardized series of repeatable steps as that way, much-needed consistency in closing deals will be achieved. With the help of a sales process, it's much easier to identify your sales win rate and make a more accurate forecast.
When you have exact data about how many sales your team closes out of all the leads generated within a given period of time, you'll be able to set realistic sales targets.
Similarly, a sales process will accelerate your sales cycle as your sales reps will become more skilled when it comes to spotting low-quality leads and eliminating them from the funnel, which also contributes to improved sales forecasting.


Keep Your Data Clean
One of the main culprits behind failed sales forecasting is bad data.
It's only logical that your forecasts can't be accurate if your data isn't.
Stats say that businesses can lose between 15% and 20% of their revenue because of rogue data.
After you've set up a sales process and its stages, you should have objective entry and exit criteria defined. The next step is educating and training your sales reps to follow these criteria based on prospects' actions and placing every sales opportunity in the appropriate stage.
Every stage should have a time limit so that opportunities that have been sitting in your pipeline for too long can be excluded from forecasting. Such stale opportunities lead to a bloated pipeline packed with deals with a low probability of closing and subsequently inaccurate forecasts.
The right historical data is what can drive accurate forecasts. For example, if your sales reps managed to close 35% of your sales pipeline last year and the average deal size was $24,000, then you can create your forecasts for the next year using these numbers.
What's important is that you should hold every sales rep on your team accountable for their own sales forecasts. In other words, always review these forecasts and help them understand what went wrong, as that will improve their forecasting methods in the future.
Finally, data refers not only to the numbers in your pipeline – it's also your sales intel, which also has to be impeccably clean. If you feed your marketing and sales automation tools incorrect information such as email addresses and other contact details, it will result in a lot of missed opportunities. Therefore, your forecasts won't be accurate.
Enlist the Help of an Expert
If you've just launched a product and your business is still new, meaning that there is no historical data you can tap into, then taking an educated guess is the way to go. Do this by looking at how other companies from your industry with the same or similar products do things and by analyzing their performance.
However, to improve the odds of creating accurate forecasts, it's a good idea to consult an expert in the field. This can be somebody who's not from your organization but understands the market, knows your competitors, and has experience in the industry.
Such an expert can help you make an educated guess that will most likely hit the mark. Their first-hand experience and expertise is more valuable than the research you conduct.
This can also be some of your seasoned front-line sales reps who understand prospects' needs and are up to speed when it comes to the latest industry trends. Get them on board, make a forecasting strategy that you'll later revisit and tweak if necessary.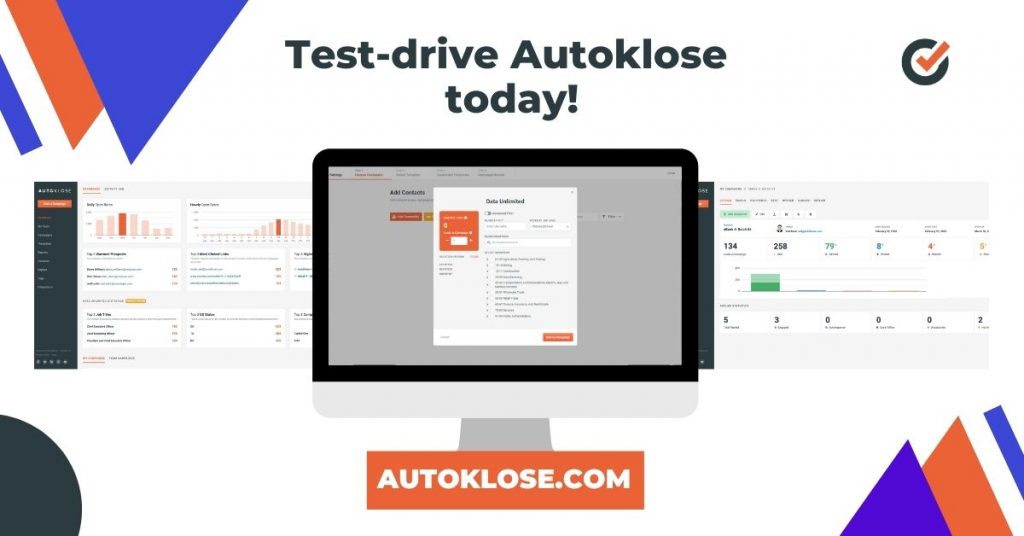 Invest in the Right Set of Tools
Having powerful tools is essential for the success of your sales forecasting efforts.
As we've already said, a consistent approach to identifying and labeling sales opportunities, leads, and prospects, as well as closed deals, is extremely important for forecasting accuracy.
CRMs that hold all the relevant information about your sales opportunities will give you access to accurate and precise data. With this software, all your team members will be able to track their interactions and relationships with leads, prospects, and customers and provide valuable insights that can be used for forecasting future sales and streamline closing deals.
By automating your prospecting, nurturing, and lead-qualification process, you can significantly improve the forecasting accuracy. For example, by automating your cold calling and emailing, you can not only boost your productivity and performance but also collect valuable insights about your leads, prospects, and customers that you can later leverage for sales forecasting purposes.
Although sales forecasting will never be 100% accurate, you can implement some of these ideas to improve your methods and predict your sales targets more precisely. Get ready for the future even though you can't be sure what it brings in terms of sales and revenue.