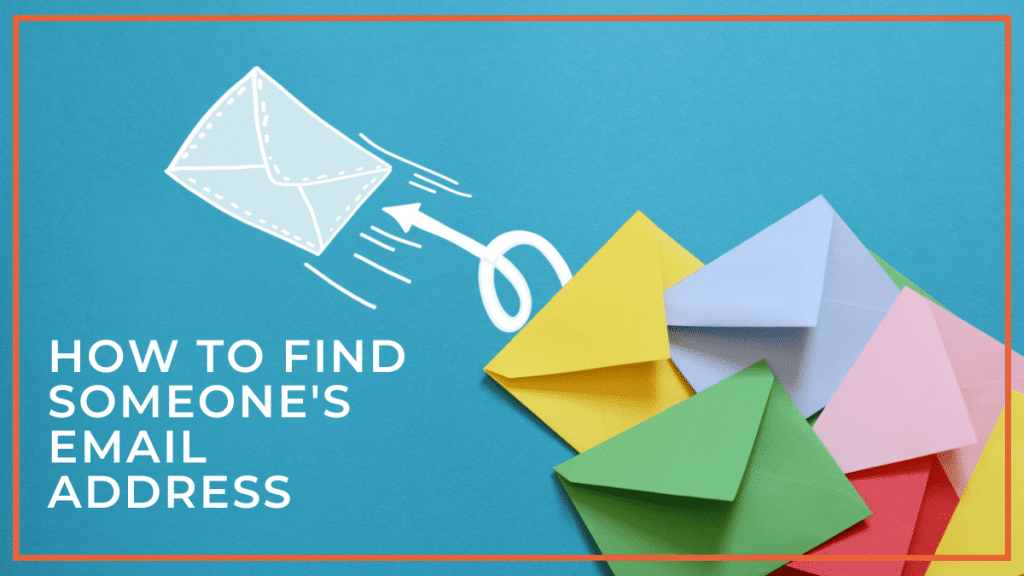 No matter which area of digital marketing you are focused on and which channels you prefer to use for lead generation and sales, you've probably been in situations where having a particular email address meant the difference between success and failure.
Everything from effective B2B email marketing campaigns, to closing sensitive deals, promoting your content at scale or generating new leads through cold outreach depends on you having an organized, segmented database of contacts as well as the ability and tools needed to expand it.
So how to find someone's email? Here are a couple of ways to do so.
Go for the Low-Hanging Fruit
The difference between spam and a nice, promotional email is something decided by the recipient, and it's not necessarily based on spelling, formatting or even the type of offer.
More often than not, the difference is going to be in how welcome your email is – how much of an intrusion sending it was.
This means that, depending on what your intention is, where you've found an emails address can have a significant influence on what you may be able to do with it.
If you contact someone through an address that they want to keep private or at least, unattached to whatever it was that prompted you to contact them, you are likely to lose them even before they open your email.
Luckily, what this comes down to is that the addresses that are the easiest for you to find are also the ones that you should probably use anyway. Naturally, if they were always available, this post would be a lot shorter, but let's still run through the fastest way of finding them.
Where to look for someone's email address
Basically, if you are looking for an address of a single person, the most efficient way to find them would be by starting from their online assets you already know about, and fanning your search from there, as wide as you need.
If you don't have a starting point for this search, the next section should be able to help you out, but for now, let's assume that you already have the prospect's website.
Here's where to look first, and what to do if you keep hitting walls.
Contact page – Depending on who you're looking for, you might be done already, but major decision-makers in large corporations are not likely to have the time to be able to make themselves this accessible. If you are looking for a blogger, on the other hand, you're just where you need to be. Either way, it's worth a look.
About or Team Page – In larger corporations or institutions, you should also look for a staff/ employee directory page. Again, the easier an address is to find, the lower the chances it will allow you to reach people in the highest positions in the organization, but this might provide you with an entry point through someone else.
Privacy policy – Or Terms and Conditions pages, anything GDPR compliance related, etc. While the addresses found here are not likely to be ideal for any kind of direct outreach or promotion, they can at least reveal a pattern the organization you've contacted uses for email, and we'll explain later how you can use this.
Author pages – If a person has authorship status on the site, you might find their email somewhere on their Author page, usually accessible through a link provided in every post they've written.
Use Google search
The previous method is all fine and well if you are only looking for one person and are not too worried about scaling your efforts. However, if you want to run a serious campaign, chances are, you are looking for a lot more people, often with very little to go on.
You might need to check all the above-listed locations at once, or you may need to find a whole range of email addresses based not on anyone's name but on the company they are working for or the position they hold there.
This is where Google Search Operators come in.
It helps if you know who you are looking for, and where you are going to do so, but you can start the search without having a clear answer on one, or even both of these questions.
Search by name
If it's a person you are looking for, all you need to do is create all the usual permutations of their first and last name, and do your best to make note of all of their handles and nicknames you come across while researching them. Some of the most common variants include:
Fname Lname
FnameLname
Fname_Lname
Fname-Lname
FLname
LFname
Fname.Lname
Naturally, the first combination is for general research on the person, while the rest of them are likely to show up in an actual email address. Depending on what else you know about the person, you might want to complement this with:
Their company name
(at)companyname.com
"Contact me at"
"Write to me at"
"My email"
"Contact info"
Search by position
If it's not someone in specific that you are looking for, but a whole group of people – either those most likely to be interested in the content you've published, or those who might be the decision-makers in companies likely to be interested in the B2B services you are promoting, you can always try to specify their position and define the kind of organization they need to be working for in order to be interesting prospects. So, anything along the lines of:
"Project manager" "software development agency"
"Acquisition manager" "industrial wholesale"
"Head of hiring" "accounting agency"
Search by website
While you should usually start without specifying a location to focus on, and simply see what you get with general Google results, if you already know where you want to look, you can ensure that the first part of the query will fit the format of the destination you've specified.
So, for instance, adding site:facebook.com/profile.php?id= to your search will instruct Google to only look at profile pages of people, meaning your keywords have to include something likely to be found on a profile page of someone who might be interesting for your campaign.
Of course, you can use the same tactic to search for someone on their company's website, or to easily get your hands on all of the email addresses used in a particular company.
Example searches
So, now you've seen the individual elements, here are some of the complete searches you might find useful:
inurl:contact intext:"accounting services" intext:email
Gets you directly to the contact pages of accounting agencies likely to list their email on the page. You can add a location to the search, if you are only interested in a particular region, or add one of the (at) and (dot) variations.
inurl:profile intitle:about intext:"project manager"
A broad search meant to bring you to profile pages of project managers, or about pages of companies listing their employees, along with their positions. Naturally, if you are interested in a particular industry or, again, location, you should just add that to your query.
FnameLname OR Fname_Lname OR Fname-Lname OR FLname OR LFname OR Fname.Lname AND (at) OR (dot)
Instructs you to look for the most common variations of the person's first and last name or initials. Of course, you can add site:companyname.com if you wish to limit the search to that domain only, but for the first run, you might be better off with a broader search.
The limitations of Google search
One of the searches you can't do in Google is Fname @companyname.com, since @ instructs it to return social profiles relevant for the keywords you've provided, which can also be useful in this context.
If performed in Bing or another search engine, this should lead you to email addresses of people with the first name you've specified in the company you're interested in, who haven't used the (at) or (dot) protection method.
Naturally, you can combine a number of these query elements together, cover different variations with the help of OR operator, ensure precision with AND, and in no time, have a perfect query for the type of research you are currently doing.
Ask Them for It
Once you've exhausted the unobtrusive methods, you can always try the more direct route of asking for someone's email. Again, there are a number of ways to do this:
Social networks
People are often willing to share their email on social networks. While you can often find someone's email directly on LinkedIn, just about any other platform will allow you to make a polite introduction and inquire about the best way to contact someone.
Contact their support
If a company is being extremely secretive about their emails, you can learn a lot by going through their support. Not only can you get an idea of what format they are using, but you can also try asking about the exact email of the person you need, and if your reasons are good enough, most likely get it.
Site's contact form
Roughly the same as contacting support, but less likely to actually succeed.
Signing up for their newsletter
Again, not as many opportunities for interaction as you get by contacting their support, but you do get to see their email pattern, and you can always hit 'Reply' if you're feeling optimistic.
Create lead magnets
Not useful when you need someone's email immediately, but if you are focused on one industry, having active lead magnets that will keep bringing in new prospects is indispensable.
This includes anything from contests and discounts to various surveys, newsletters or other interesting resources you can share with your audience.
Even if this does bring in random emails from people in different companies, even those contacts might later help you find someone who is working with them or is otherwise connected.
Use Specialized Tools
There are various email finder tools you can use to help you gather email addresses.
We left the tools for last, not only because they can be a bit pricey, but also because you'll be much better at selecting and using one once you've gone through the process of looking for emails manually.
From a simple mail merge to a full-fledged email marketing software, you can find a wide range of tools on the market that are dedicated to helping you find email addresses.
Utilize Autoklose B2B Leads
Wouldn't it be great to have access to a database brimming with clean, verified, relevant, and regularly updated B2B contacts?
With Autoklose, you can have that – more than 40 million B2B leads from different industries are waiting for you to reach out to them.
This feature is a life-saver for a number of different reasons:
You don't have to waste time trying to sleuth around and look for phone numbers and email addresses of decision-makers in companies that you'd like to do business with. Autoklose has them ready for you and you can use different search parameters within the platform to pick them based on their location, job, title, seniority level, and many more.
You don't have to worry that these contacts are incomplete or obsolete. Our team of data specialists makes sure that every change is updated in a timely manner, which means that you'll have access only to freshly scrubbed and updated contact information.
You don't have to worry that your deliverability rate will be low. Our B2B database is regularly maintained so that every mail you send will reach the right recipient.
You don't have to worry about ending up in spam. The fact that we remove defunct and incorrect email addresses from the database is a way of making sure that you won't end up in a spam trap set up by your ISP or email provider.
So, Autoklose does all the tedious and dirty work and presents you with millions impeccably clean B2B leads which are placed at your fingertips.
The Bottom Line
So, there you have it – a list of various ways you can find people's email addresses.
While some of them are more useful from an operational standpoint than others, they all have their distinct advantages and each of them can help you augment your existing email list, or to find new ones.