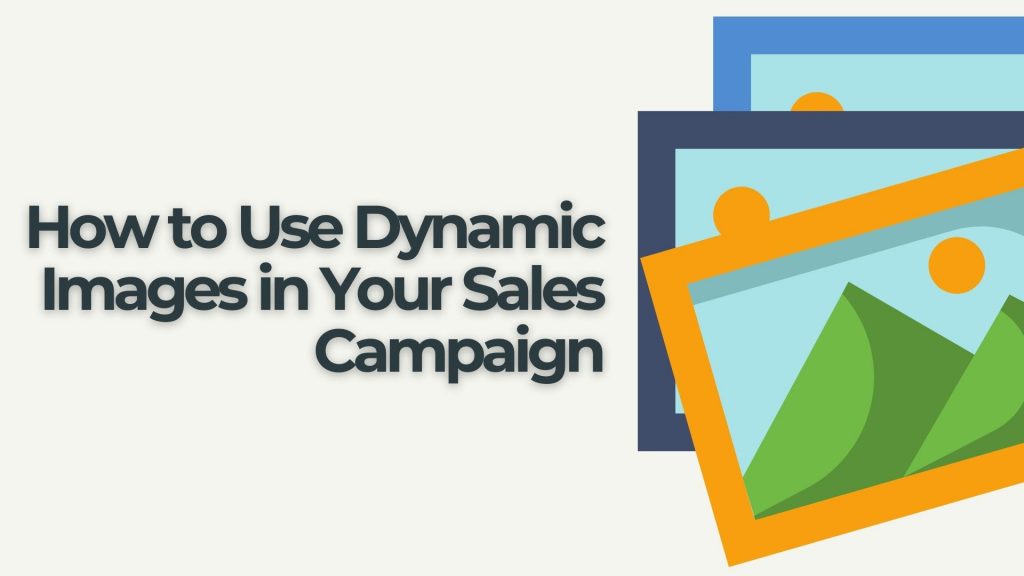 Potential buyers want to see your products up close, look at them from different angles, and picture themselves holding the products. To help your online business increase its revenues, you need to give your customers a standout user experience.
Dynamic images can help your business engage with customers and encourage them to make a purchase. This article will explain what dynamic images are and how you can use them in your sales campaigns.
What Are Dynamic Images?
Most of the images you see are static – that is, they don't move and you can't interact with them that much. Dynamic images are interactive.
Using dynamic images goes beyond giving customers a peek at your product. It's all about giving consumers more information – visual or otherwise – when they consider a purchase. Dynamic images encourage customers to stay on your product pages instead of looking for information elsewhere.
Amazon is always up to date with web and mobile design trends. This e-commerce giant uses dynamic images to increase customer engagement and sales. Here's an example from one of their product pages:
When you hover your mouse over the image, you get a close-up view. The dynamic feature helps you catch more details that you might miss if you look only at the original image. For instance, it's easy to miss the raised 3D pattern on the smartwatch's bracelet, but you can see the pattern with the dynamic image.
Dynamic images come in other shapes and sizes as well. You can use dynamic images in email newsletters to make your content more engaging. Many websites also display images that can be rotated to give users a 360-degree view of a product.
5 Ways to Use Dynamic Images in Your Sales Campaigns
Now that you know the importance of dynamic images, let's talk about how you can use them specifically to improve your sales campaigns.
Complement these strategies with a great product, and you'll get great results.
1. Showcase Different Angles of Your Product
Dynamic images don't just allow consumers to zoom in on specific details of a product. They also allow consumers to see your products from different angles:
The example above shows the same sandals but from different perspectives. While the images themselves are static, the site makes it easy for the user to switch from one view to another by pointing the mouse at the image thumbnails.
Some sites use dynamic images to show different angles directly. The display can be more interactive than Amazon. For instance, GlassesUSA allows users to move a model's head in different directions. The movement functionality lets the consumer see the product from different angles and gives them a better idea of the product's overall appearance in a real-life setting:
Source: Glasses USA
While the example above uses a male model, GlassesUSA allows users to switch to a female model regardless of the type and make of the glasses. As a result, website visitors don't just look at the product by itself. They "experience" the product in a way that persuades them to make a purchase.
2. Personalize Emails Using Dynamic Images
We've so far talked about how you can use dynamic images on your website for your sales campaigns. Websites aren't the only marketing channels that can house those types of images. Email marketing is one of the most effective marketing channels, and it can become even more effective with the help of dynamic images.
Let's say a user lands on your website, places products in their cart, and eventually abandons their purchase.
The logical thing to do would be to add their email address to a retargeting list and send them marketing emails to get them to push through with that specific purchase. There are a number of lemlist alternatives that can help you automate the process.
The above scenario is a good example of email personalization in action. Instead of sending generic emails, you send emails based on that subscriber's previous interaction with your brand.
But while your competitors send static product images, you can instead use dynamic images to draw attention to your products. Here's an example from Nike:
Source: Hive.co
Nike sent this email to subscribers who looked at training gear on its website but never pushed through with the purchase. At first glance, the image looks static. But when a subscriber points their mouse over each product, the image displays a pop-up that contains more information about it.
By using a dynamic image, Nike gives subscribers a good reason not to close their email or open another tab. The image increases email engagement and improves the click-through and conversion rates for this specific email campaign.
3. Generate a Sense of Urgency
Dynamic images are also great for generating a sense of urgency, particularly for limited-time offers, sales promotions on select products that run only for a short time. While you can send emails every day until the promo expires, it might not be enough to get the user to click on the offer.
However, a countdown timer might just do the trick:
Source: Mailerlite
Studies show that countdown timers reinforce what we call the "fear of missing out", or FOMO. It is a compelling emotion that drives people to perform the desired action as soon as possible. One case study shows that combining a limited-time offer with a dynamic countdown timer could increase conversions by 400%. You can also use dynamic timers across different platforms, such as email, websites, and mobile apps.
4. Optimize Images for SEO
A well-optimized SEO website increases your chances of ranking high in Google.
That is why experienced marketers always follow all new optimization trends and constantly check website ranking. Unfortunately, we don't know how exactly Google uses images and other visual elements to rank web pages for structure, relevance, and authoritativeness. We do know for a fact, however, that the search engine (alongside most others) does consider images as a ranking factor. 
In addition, Google also features images prominently in its search results, and if your dynamic images are optimized properly, they can show up in image searches. Here are some ways you can optimize your images so they can appear in Google Image Search:
Add relevant, descriptive alt tags for your images using high-volume keywords.
Use an image compression and resizing tool to make your images lighter and reduce load times.
Stick to actual images of actual products for product pages.
Use accurate, descriptive captions for your images.
Incorporate every image into your sitemap.
Get rid of image attachment pages ASAP!
Host images on your website, not outside of it.
When you optimize your images for SEO, you help Google recognize and index them, which leads to your images showing up in search results for high-volume keywords. Google also identifies those images as part of your website. This helps boost your site's search ranking and increases traffic to your site, which could help expand your customer base.
5. Avoid Redundant Images
We've talked about how dynamic images can improve the performance of your sales campaign. However, there is such a thing as duplicate images, and when you use the same image in your campaign multiple times, it could do your brand more harm than good.
First, nobody wants to see the same image more than once. People might misinterpret duplicate images as hard-selling, and that strategy rarely works. Second, dynamic images take longer than text to load, and using the same image more than once can double or triple the page load time.
Google has been particularly vocal about the need for websites that load faster, saying that most sites don't load fast enough to keep visitors on the page. Google uses page load speed and bounce rate when it ranks sites for search results. Users are likely to leave your site if it doesn't fully load within 3 seconds, which sends a signal to Google that your website doesn't provide much value to users.
If you want to use dynamic images on your website, you need to run site loading tests first. If your site load speed falls within the acceptable range, you can add dynamic images to a certain extent. However, if the dynamic images contribute to low page load speeds, it might be time to keep only the ones that add real value to your site.
Bottomline
When you run an e-commerce business, visual content can mean the difference between success and failure. This is particularly true if consumers don't have physical access to your products. They want to see the product for themselves before making a purchase. Adding dynamic images to your sales campaigns will give your customers a great user experience.
Dynamic images allow you to showcase the product using different angles, personalize emails for better customer interaction, and create a sense of urgency through countdown timers. Each of these methods helps increase user engagement and revenue. To take full advantage of dynamic images, you also need to optimize them for SEO and use only those that add value to your campaign.
By incorporating dynamic images into your sales campaigns, you build a more interactive user experience and increase your chances of converting sales leads into customers, leading your sales campaign to success.

Bio
Becky Halls is a Co-Founder of Hyperise, a Hyper personalization toolkit for B2B marketers. She's an experienced Growth Marketer, passionate about product design/development and online marketing.