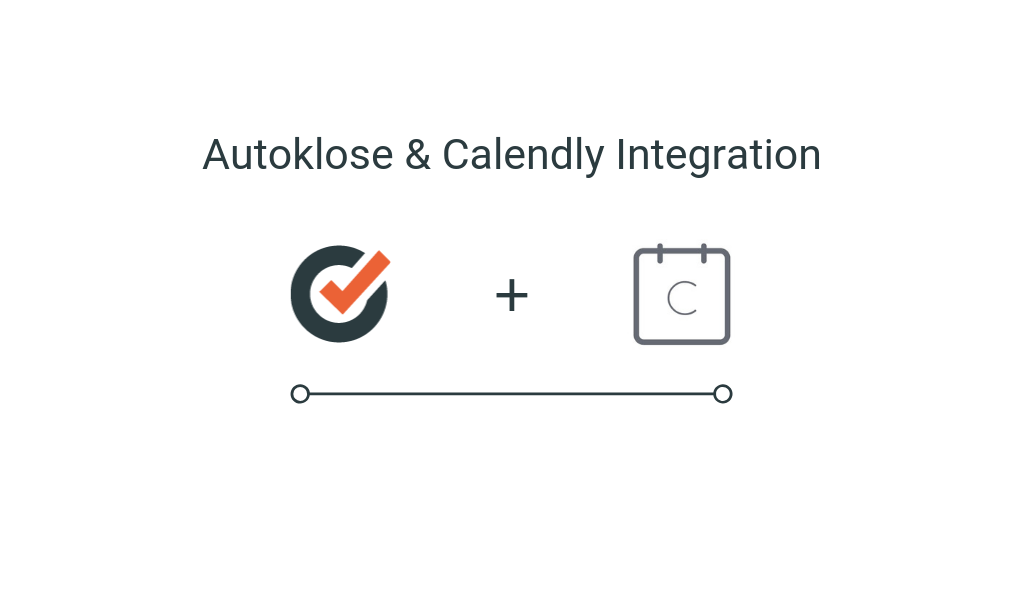 Believe it or not, but the answer is yes! Enter Calendly <> Autoklose integration.
We know that time is money.
What we also know is that you should remove any friction from the customer journey.
The math is clear:
more meetings = more demos = more sales opportunities.
But, people are busy and impatient, which means that they hate it when they can't schedule a meeting right away, without all the unnecessary complications and waiting for you to confirm.
That's why Autoklose joined forces with Calendly to help you let the meetings happen!
Our new exciting integration, that you've been asking for quite some time, is finally available.
It will allow your prospects to access your calendar directly from your email or website, pick the time slot that suits them, and schedule a meeting.
Just like that, in three clicks.
Calendly is a powerful meeting scheduling tool that will save you and your prospects from endless back-and-forth emails.
Connecting with your prospects has never been easier.
As you know, Autoklose is a sales automation platform that takes your leading generation and outreach to the next level.
Target more prospects, engage them, close more deals, and grow – that's what we help you with.
This synergy of our two tools allows you to save a lot of time without sacrificing the effectiveness of your efforts.
What's the catch?
Easily add the link to your calendar into your email campaigns directly from the Autoklose Campaign Editor by clicking on the Calendly icon. By clicking on this link, your prospects will be able to access your calendar, see when you're available and book a meeting whenever they like it, without hassle.
More importantly, Autoklose will automatically stop following up with your prospects who have already booked a meeting and prevent you from sending them the same message all over again. This feature is essential for enabling Always Running Campaigns which are the next level sales automation. In other words, you can add new prospects to an already running without waiting for it to finish or to an already finished campaign without worrying that the prospects who have already booked a meeting or unsubscribed would get the same message two or more times.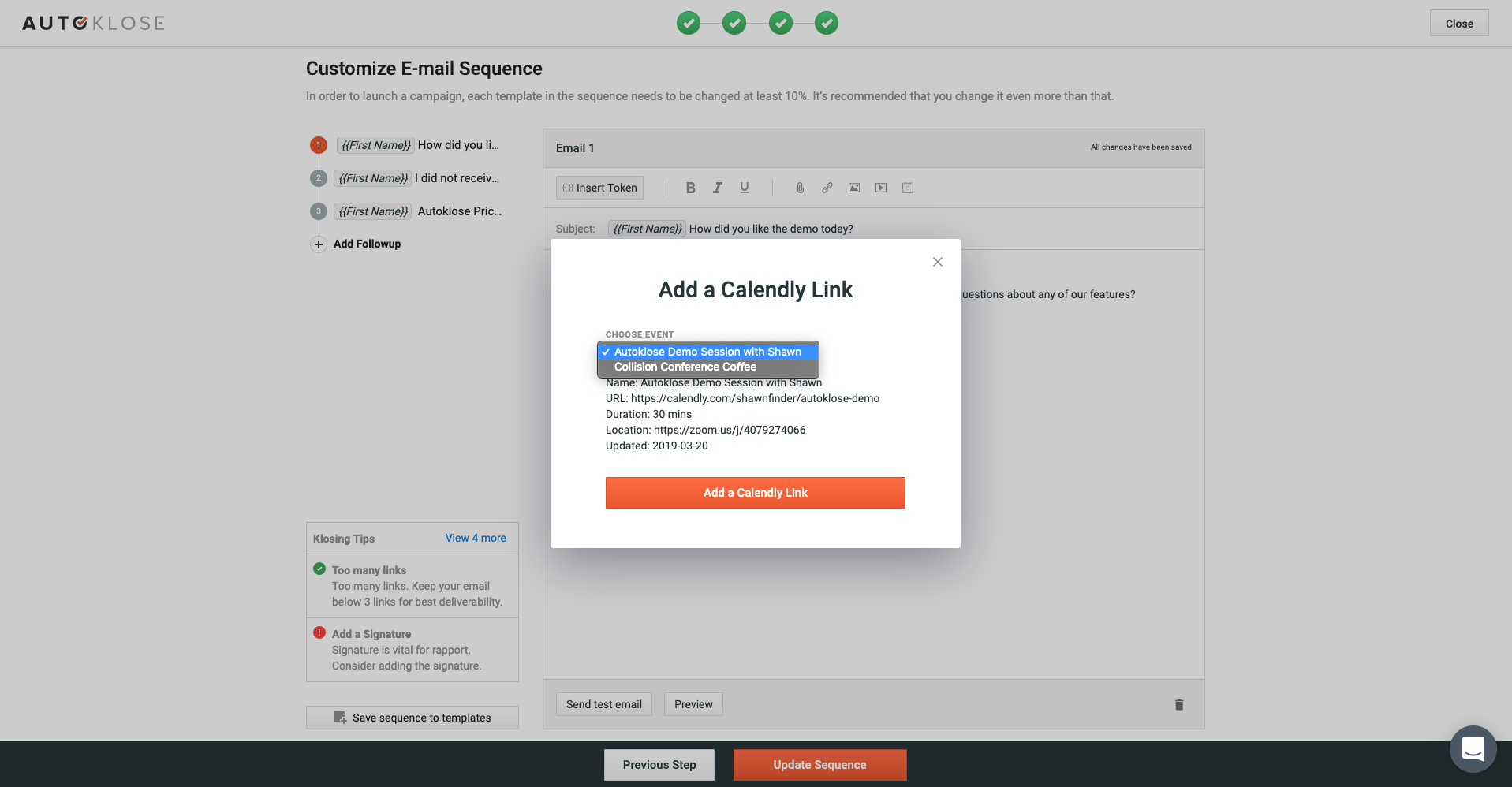 How to make this work?
First of all, test both Autoklose and Calendly by signing up for our respective free 14-day trials and see how you like our features.
After you've realized that both platforms are awesome, you should upgrade both our products to premium subscriptions in order to continue using the integration.
Once you do that, and we're sure you will, given how easier your life will be with Autoklose+Calendly, follow these steps to set up this integration:
Copy your Calendly API key from the Integrations section in your Calendly account – or click here and then copy your Calendly API key.
In Autoklose, go to Integrations, then Calendly – or click here.
Paste the API key and click Save.
Voila!
You're good to go, book meetings, and klose sales.
With Autoklose + Calendly, you'll wake up to a calendar packed with meetings scheduled by high-quality leads, ready to be nurtured into becoming your paying customers.
To learn more, register for our joint webinar here.