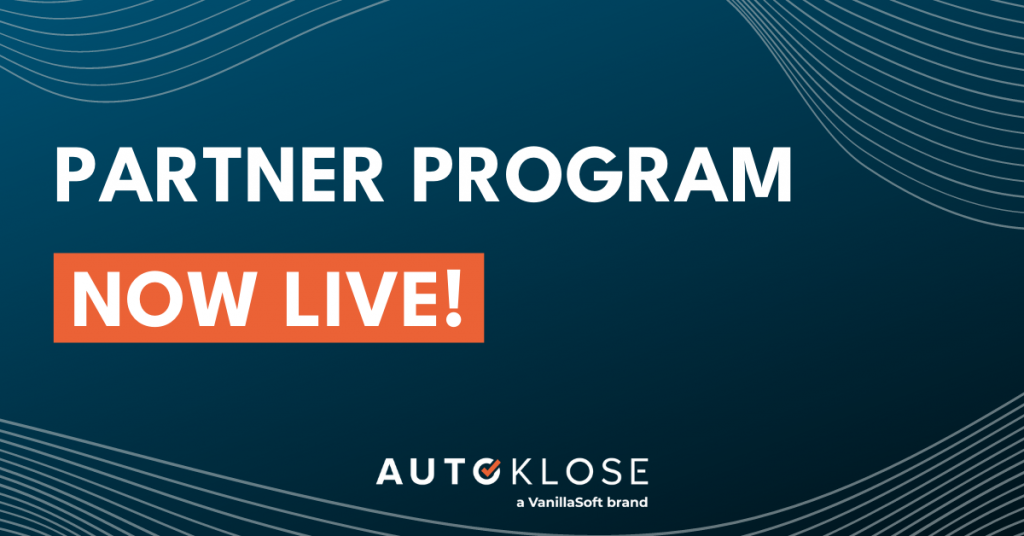 How do you feel about earning some extra money on the side without much effort?
No, we're not suggesting anything shady, and if you're game, read on.
Our new Referral and Affiliate Partnership Program is live! 🥁
What does this mean for you?
The Autoklose Referral and Affiliate Partnership Program has been established to spread the word about our sales engagement platform, at the same time allowing you to earn generous monthly payments for referred customers, as well as give you the opportunity to get additional rewards.
Basically, it's a win-win offer both for our referral or affiliate partners and our company.
And we think it's only fair to compensate our happy customers who recommend us to others and help us grow our business.
The Procedure Is Very Simple
As you already know, we at Autoklose always try to simplify things, and this Program is no different.
Here's how it works:
Autoklose Referral Partners simply fill out a lead submission form. The Autoklose sales team will engage with the lead, and if it results in a closed deal, the referral partner will receive compensation.
Autoklose Affiliate Partners share a custom link via email or social media that leads can use to begin a 14-day free trial of Autoklose. Leads will be engaged with by the Autoklose sales team, and if it results in a closed deal the affiliate partner will receive compensation.
Completely hassle-free, right?
The program is free to join, and Autoklose will provide tools to support your success, including an account performance dashboard, social media, and email campaign copy, and special rewards.
It's a Joint Effort
We asked our current and prospective partners for their opinion about what makes an effective and lucrative partner program, and this Referral and Affiliate Partnership Program is based on the feedback we received from them.
We're looking forward to developing long and mutually beneficial partnerships in the future.
To learn more about the Program and how to become our Referral or Affiliate partner, check out this page:
👉 www.autoklose.com/affiliates