[WEBINAR RECORDING]
How To Get New Clients In Just One Hour Per Month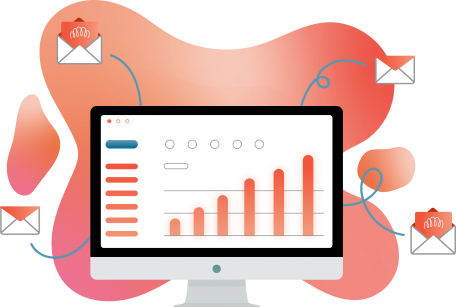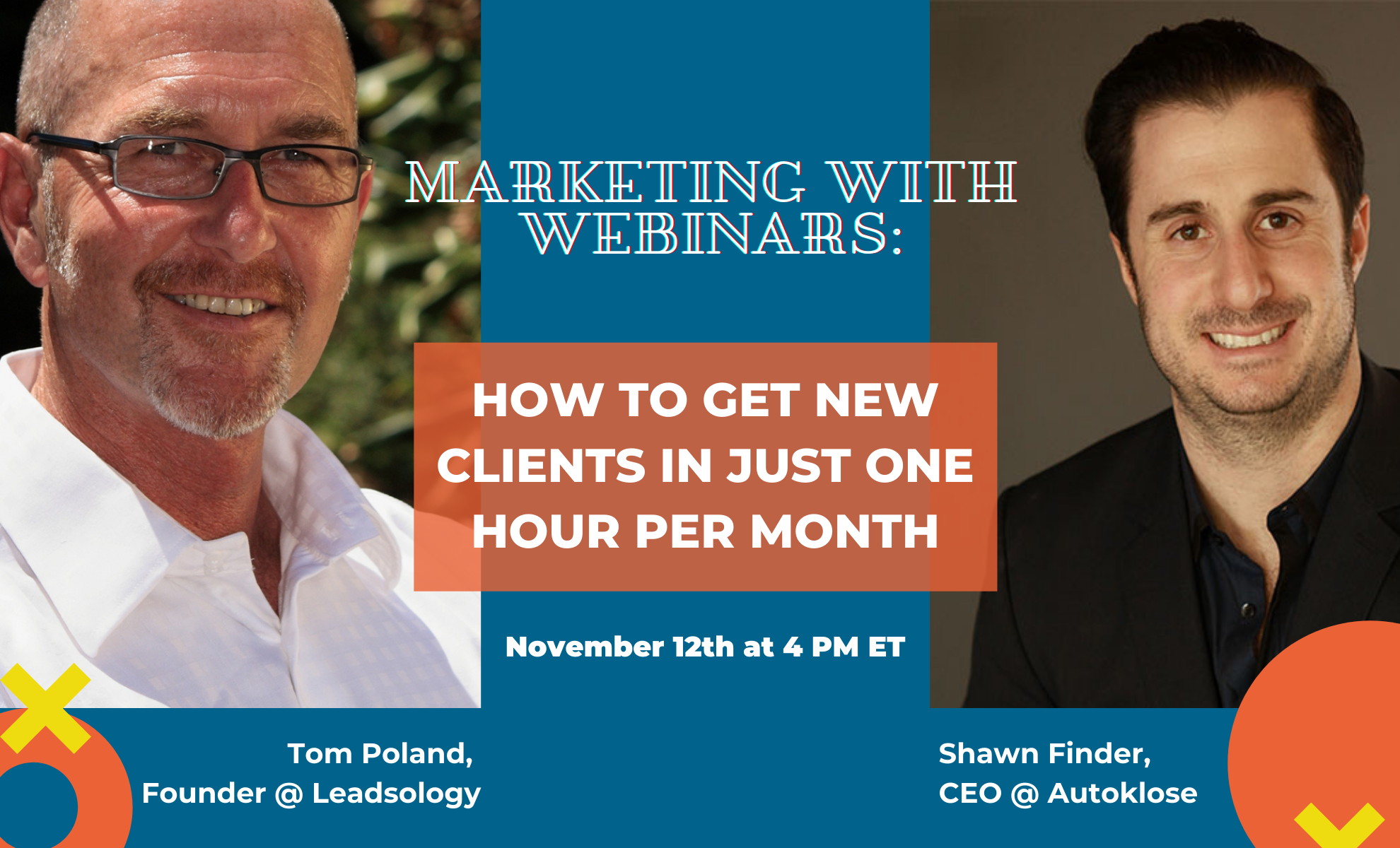 Things you will learn in this webinar:
The Consult Filters – a simple five step strategy for ensuring that if you do Consults, you don't need to engage in any selling techniques and that the people booking to talk with you are of the highest possible quality in terms of your ability to help them and their ability to pay you.
The Persuasion Sequence – how to structure any presentation so that the right audience members are motivated to take action.
Audience Options – your best options for growing your email subscriber list and exactly what to do if you have no email subscriber list right now.
The Three Immutable Elements – if any marketing method is missing one of more of these three items then you should forget about that method.
Old Meets New – the ultimate marketing method for generating a weekly flow of inbound new client inquiries, without cost or complexity.
Hear from the pros: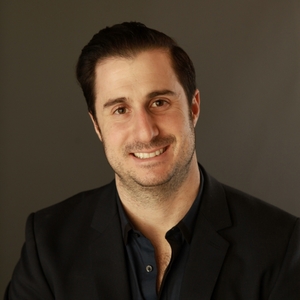 Shawn Finder
Co-Founder & CEO of Autoklose
Growing up as one of North America's top tennis players, who ranked as the second-best at one point, and traveling around the world competing to be the next Andre Agassi, Shawn was told at age 23 that he had to decide whether to try and become a tennis professional or get an MBA. He chose a university education.
Shawn Finder always was an entrepreneur at heart. At age 24, he stepped into the entrepreneurial world and never looked back.
In early 2018, Shawn started his second startup called Autoklose, a new, revolutionary sales automation platform used by thousands of sales professionals around the world to help them save both their time and money.
Even today with a team of over 50 people, Shawn Finder still loves doing sales, and you can often see him giving demos or answering customer support questions, but also attending different conferences around the world.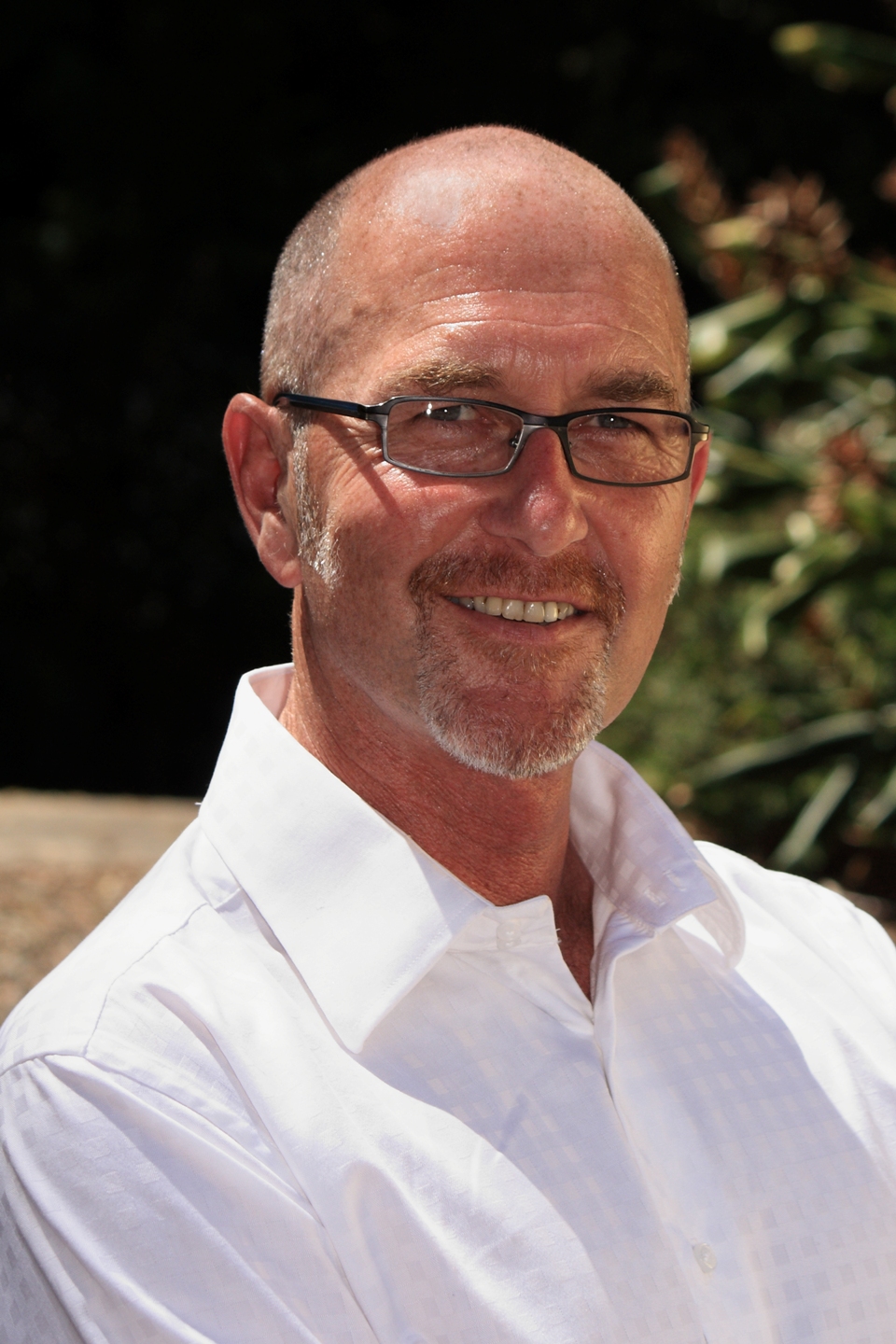 Tom Poland
Founder of Leadsology
Tom Poland is an inbound marketing specialist with 37 years experience.
He's the multiple best-selling author of the Leadsology® series and he's also shared international speaking platforms with the likes of Michael Gerber, Marshall Goldsmith, Brian Tracey and many others.
Tom has started, managed and sold multiple businesses over four decades including teams of over 100 and revenue of more than twenty million dollars.
He works with clients in 27 cities and 15 time zones around the world. He describes himself as 'voluntarily married' and lives in a house on the sand, next to the waves at little Castaways Beach in Queensland Australia.